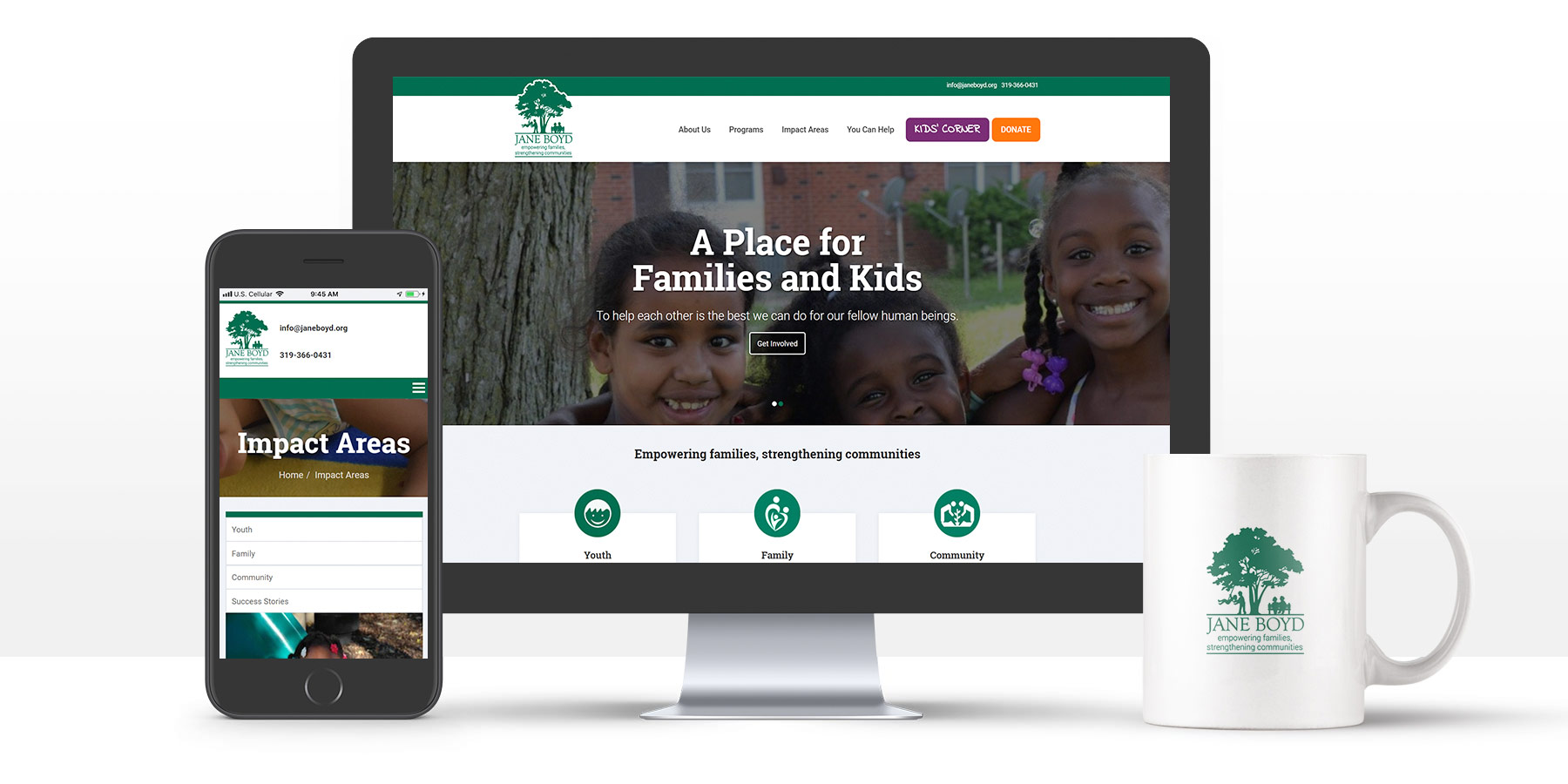 Jane Boyd
Challenge
Jane Boyd desired a website that would inspire. Inspire volunteers to reach out, inspire visitors to attend their events, and inspire potential donations. They needed to have future events easily visible on the homepage of the website along with making it as simple as possible for users to volunteer or donate. They required a website that was as accessible as possible to help increase responsiveness among visitors.
Industry
Nonprofit & Services
Services
Web Design
Web Development
SEO
CMS
Responsive Design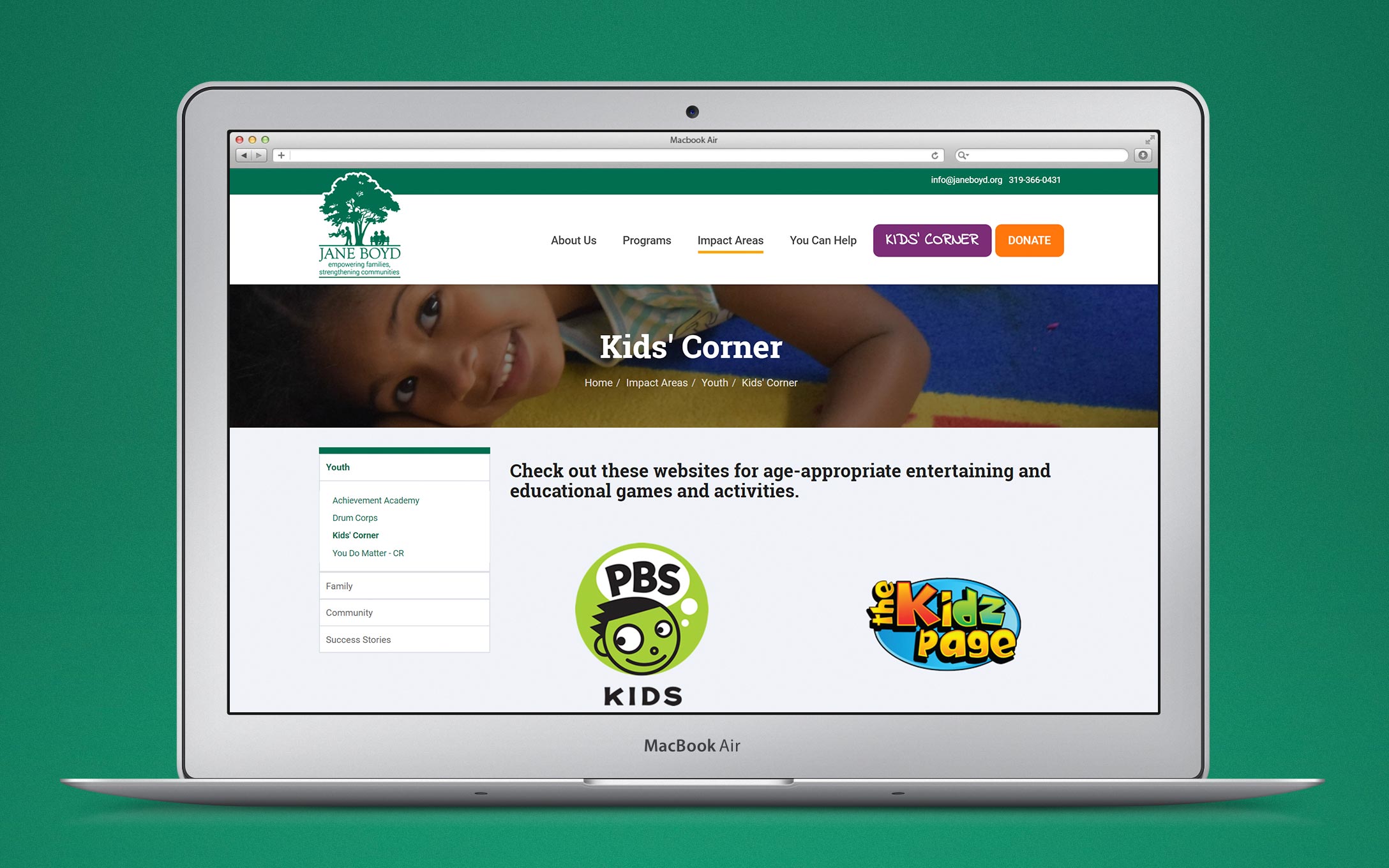 ---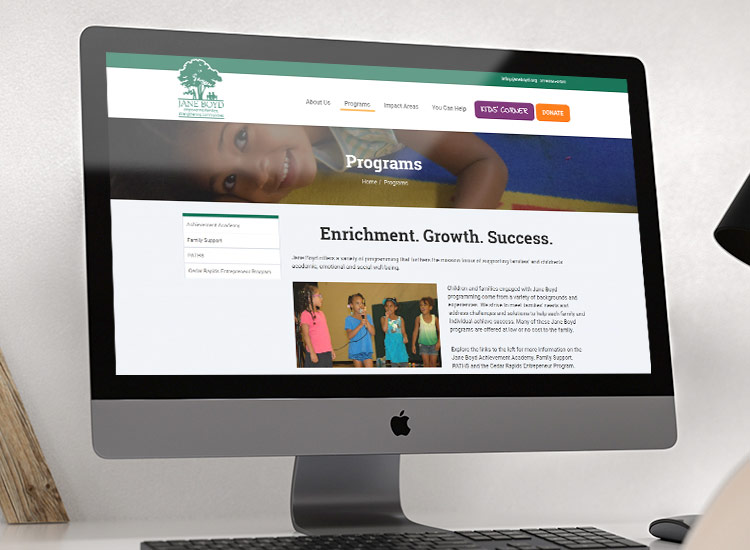 Solution
To promote brand cohesion, the designers at Informatics created a website that matched the theme of the statewide website. Highlighting the news section, the design draws attention to the work being done within the community. It also integrates employment services and opportunities from the statewide website. Two custom page types were created to help feature reoccurring state events as well as local events. To help increase volunteers or potential donations, the site utilizes a robust and easy-to-use contact form which allows for admin exports.