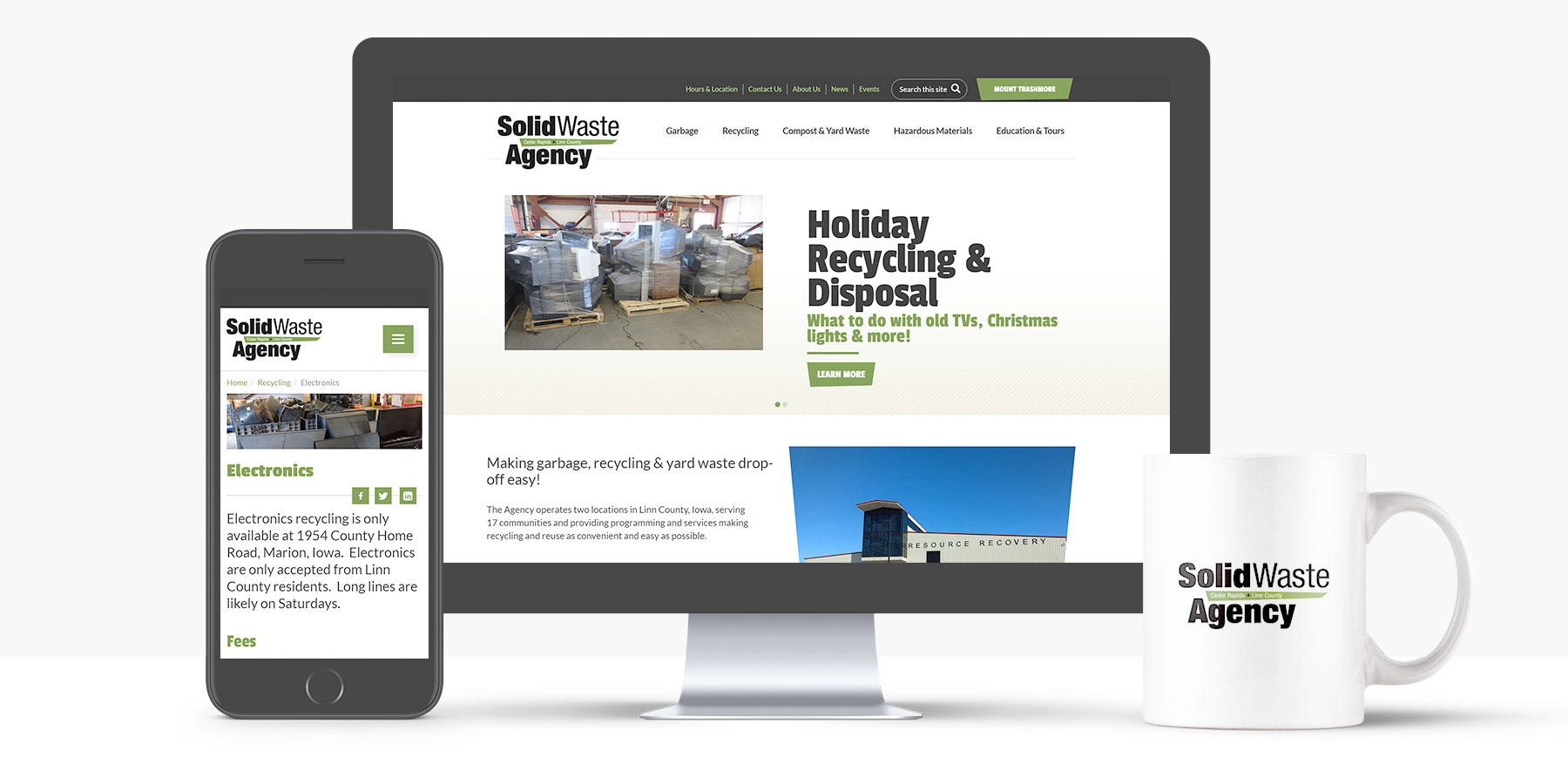 Solid Waste Agency
Challenge
The Cedar Rapids/Linn County Solid waste Agency serves a population of over 220,000 people in Eastern Iowa. They were looking for a website redesign that provided intuitive user-friendly navigation for customers seeking information on vital public services. Robust customer service and striking visual appeal were high priorities for the agency. They desired a simplified content management system that would allow on-site staff to make quick updates, accommodating announcements, emergency alerts, events, banner advertising and other flexible needs.
Industry
Public Services, Waste Management, Utilities
Services
CMS
Web Design
SEO
Web Development
Responsive Design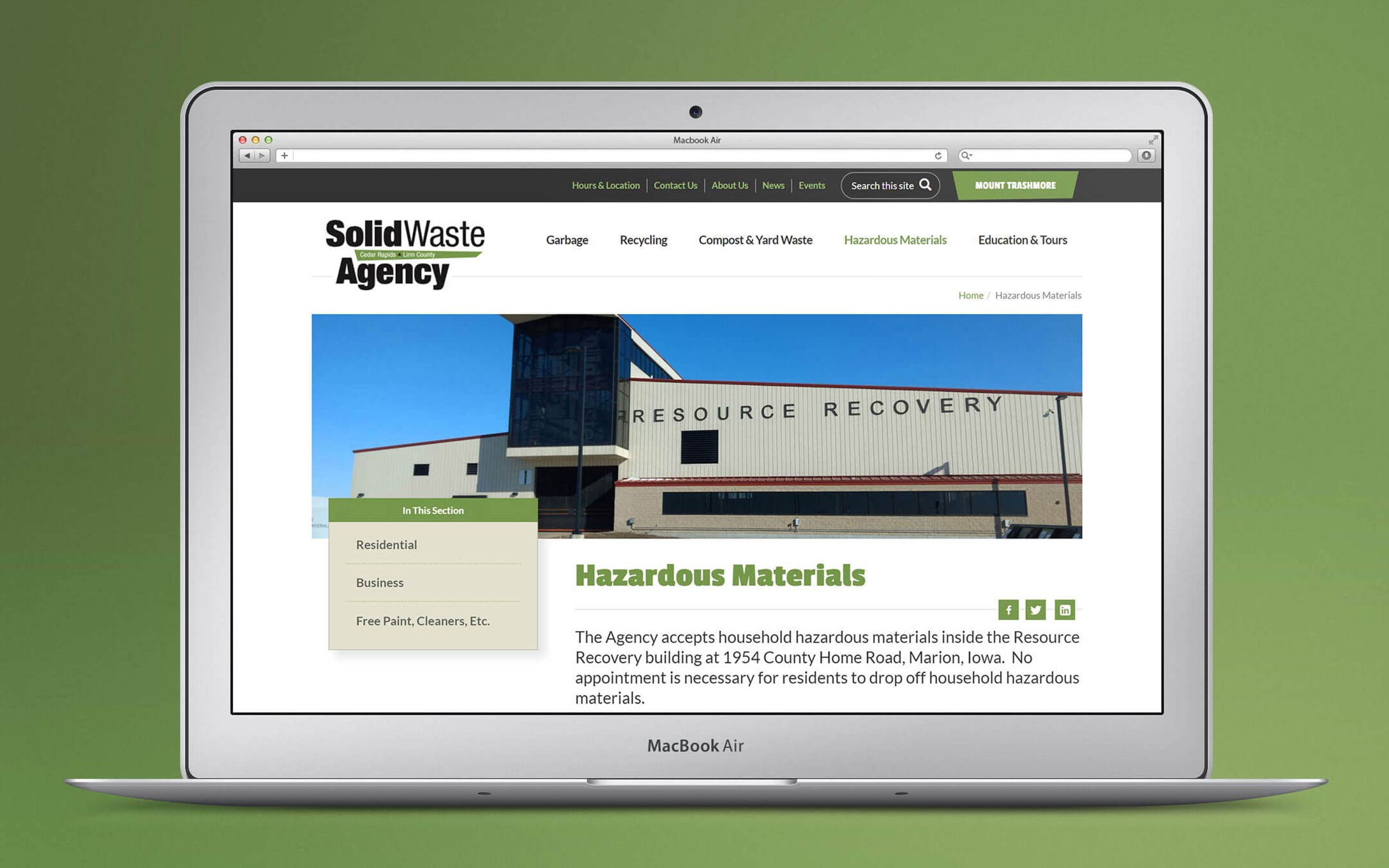 ---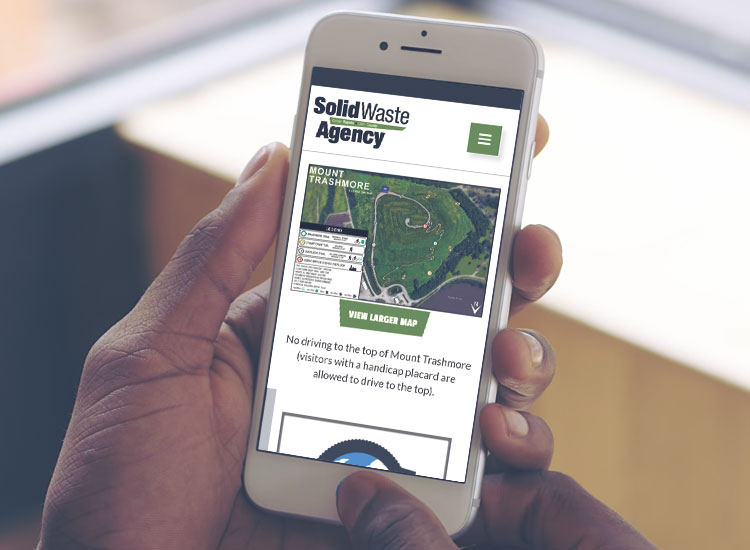 Solution
The Cedar Rapids/Linn County Solid Waste Agency, in its function as a public utility and service agency, required a redesigned website that provided complete accessibility and functionality for individuals with disabilities.
Additionally, the Solid Waste Agency's site was required to adhere to the Iowa Open Records law. All Informatics-designed sites comply with the Americans with Disabilities Act, as well W3C Web Accessibility Standards and section 508 of the Rehabilitation Act.