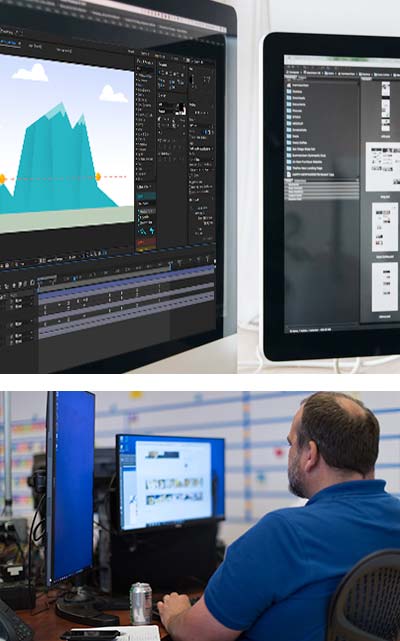 Graphic Design Agency
World-class graphic design is the same as great drama. Designers and dramatists both raise thought-provoking questions that prompt a specific audience to re-evaluate a situation. The questions are then answered in ways that feel both surprising and inevitable.
The visual artists at Informatics capture the heart of this notion. Our detailed discovery process leads to a deeply ingrained understanding of your business and the outcomes you desire. We then work together to drive your customers to take action.
A traditional graphic design agency focuses exclusively on creating assets that communicate in a static state – anyone can make a pretty picture. Informatics utilizes the most contemporary technology to create attention-grabbing kinetic images. Because at the core we're all basically happy kittens distracted by shiny moving objects.