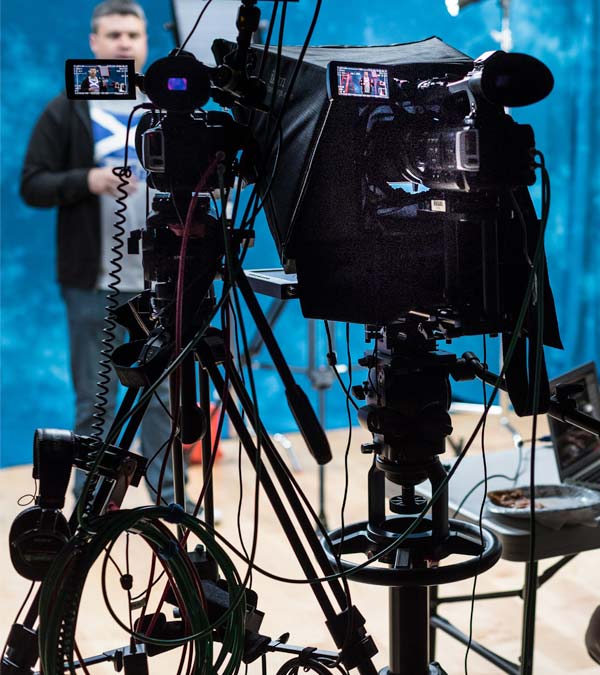 Why Stories Matter
Narrative stories actually have the power to change minds. In a cultural moment where people increasingly lock themselves into their individual silos, stories are one tool that can actually be used to alter a person's thoughts.
When storytellers and their audiences have been observed in fMRI machines, the two participants' brains are seen to fire in the exact same regions simultaneously.
Narrative stories have the power to change minds.
Informatics uses this powerfully persuasive tool to show audiences the need for and value of your products and services. This technique has a proven track record, as evidenced by the 28x ROI in the Significant Objects project, and the sales boost seen by the world's largest soda manufacturer when they embraced story and activated their consumers to share stories of their own. Even if you don't enjoy that "classic" beverage, we're sure that stories can make your business smile.
---
Video Production Services
Script. Lights. Camera… And it leads to action. That's action your customers take when they are transported into the world of your brand story.
Every step of the process is handled in-house. Our scriptwriters capture the persona of your company, and the character of your audience – desperate for the solution to a problem only your product can provide. Experienced project managers create a reliable budget that finds the perfect balance between quality and economy. We have the lights, sound and camera equipment to communicate your message clearly. Finally, your brand video is given its final professional polish in our video editing studios.
---
Digital Recording Studio
Our state-of-the-art digital recording studio is the perfect spot to develop your brand's voice and then share it.
The Informatics process always begins with understanding you and your customers. If your audience craves a consistent source of valuable portable content, we have the tools to create a business podcast that will get you inside their heads and keep them engaged.
Podcasts listeners are more educated and more affluent than the average American. Ignore this segment at your own risk!