We're Proud to Be a CBJ Hall of Fame Company
Jul 22, 2021 | Inside Informatics
We're once again honored to be a part of the CBJ's regional Best of Hall of Fame. Our company values make all the difference.
The Corridor Business Journal published its annual Best of the Corridor honorees this week, which includes a look at members of the paper's Best of Hall of Fame—an exclusive group of companies that includes Informatics.
If you're not familiar with the CBJ, it's a leading source for business news in the Iowa City-Cedar Rapids Corridor, where Informatics is headquartered. Its subscribers include the region's top business and community leaders, which gives its Best of awards some real weight.
Informatics was honored to be named Best Web/App Developer 11 years in a row before being named to the inaugural Best of Hall of Fame class in 2017, a club reserved for outstanding companies that have won a particular category 10 times or more.
We are Iowans, so we're not very good at bragging about ourselves, but we'll say that we are honored to have earned your trust and respect over the past 20+ years. Whether it's web or app development, digital marketing or media production, we're proud of the innovative work we've done for our clients; their continued referrals are the ultimate vote of approval.
Values Make the Difference
We're firm believers that our company values are responsible for much of our success over the years. Our values include:
People First: We value our people and clients above all else.
Give Back: We love our community where we live and raise our families, and know we are all better by giving back.
Wow the Clients: Clients have a "wow" experience that they are excited to share with others, due to the value we have provided through our people, processes and results.
Grow the Business: We focus on purposeful and intentional growth by anticipating changes and client needs.
Improve and Innovate: We constantly look for efficiencies and opportunities to eliminate waste and work smarter.
Look for more discussion of our values and how they inform our work here on the Informatics blog in the weeks and months ahead. (And if those values resonate with you, reach out, we'd love to chat more).
In the meantime, read more about the latest crop of Best of the Corridor winners in the CBJ's latest weekly edition.
We want to be your partners in success.
One simple conversation can change your business forever.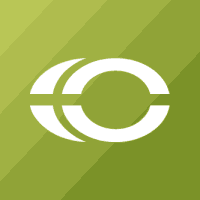 Loading
Please wait while we set things up for you!