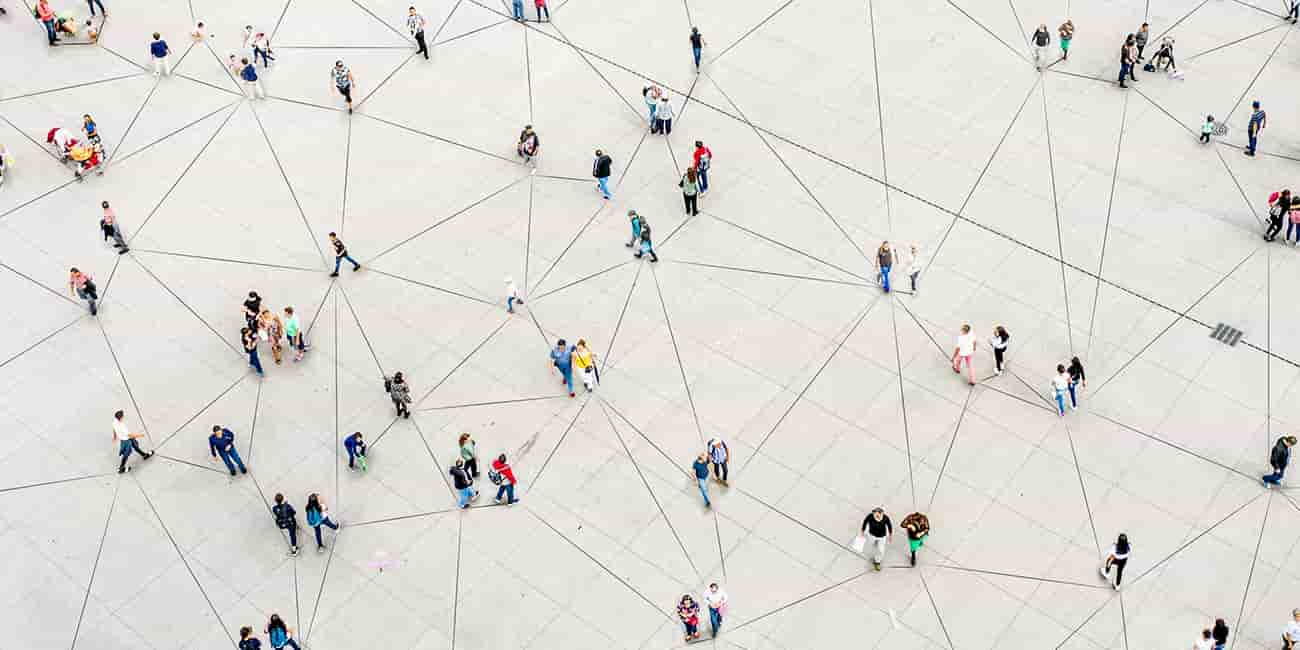 Social Media
Social Media
When you're looking to connect with your audience, increase sales, and drive traffic to your website, social media marketing is the place to start.
What We Do
Expand your online presence with comprehensive social media services
Using the latest technology, our social media marketing experts weave together organic posting, follower interaction, tracking, reporting, and paid ads into an agile social media plan that complements your larger digital marketing strategy. 
Our team knows social media is always evolving, with new platforms and features appearing every day. We make it a priority to stay up to date on all these changes, as well as keep our eye out for the next big thing. While we're more than happy to provide extensive knowledge on Facebook, Instagram, LinkedIn, and Twitter, we also enjoy marketing on trending platforms such as Pinterest, TikTok, and Snapchat.
Our Specialities
Social Media Marketing Strategy
Content Creation
Graphic Design
Social Media Paid Advertising
Social Media Monitoring
Social Listening
"I frankly wouldn't use anybody but Informatics for any kind
of internet or social media needs."
Barbara Hames, President, Hames Homes
8.0%
Facebook Ad CTR rate for regional real estate client (industry average is 0.9%).
26:1
Return on Ad Spend (ROAS) for ecommerce Facebook dynamic product ads.
How We Do It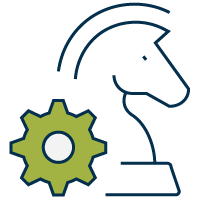 Social Media Marketing Strategy
Fulfill your marketing strategy with organic and paid social media. After exploring your goals, audience, and budget, we'll create a customized plan for your business.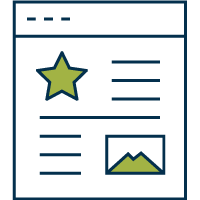 Content Creation
Craft intriguing content across all social channels that focuses on building a loyal and engaged community within each platform. From copy to graphics to video, we can do it all.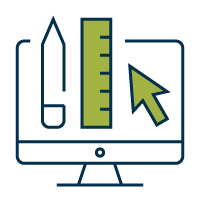 Graphic Design
Enhance your social presence with one-of-a-kind designs, GIFs, motion graphics, and videos. Our expert designers give your social posts the visual pop they need with stunning graphics made to each platform's specifications.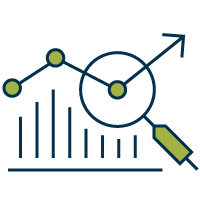 Social Media Paid Advertising
Extend your reach while targeting your specific audience with a detailed ad strategy. Our expertise in Facebook, LinkedIn, Instagram, Pinterest, and Twitter advertising means you'll get the most of your marketing spend.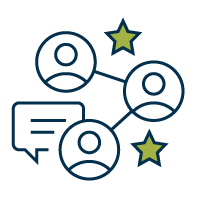 Social Media Monitoring
Take your customer satisfaction to new heights with proprietary systems designed to monitor, engage and escalate customer service inquiries. Our team ensures your audience can count on timely and professional responses.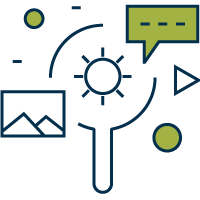 Social Listening
Be in-the-know about what people are saying about your company. Social listening gives you the opportunity to monitor and track conversations happening around your brand and your industry.
Ready to make a splash on social media?
Dive in to a free consultation today. 
Need More?
Digital Marketing
Is your current web presence enough to get you found? Let us help you connect with your audience today.