Part One
Founded in 1998
When Informatics was founded in 1998, AOL CD-ROMS were plentiful, people used the term "information superhighway" and a mere 40% of Americans were using the internet. Starting as a home-based business, Informatics has grown in the last 20+ years into one of the Midwest's most prestigious digital marketing agencies.
Part Two
A Family Business
Started by father and son, Frank and John Osako, with wife and mother Maureen joining soon after, they believed the internet was going to be a game changer and forever change the way people do business. John has been quoted saying, "never in my wildest dreams (or nightmares) did I think I would drive to work everyday in my childhood bedroom."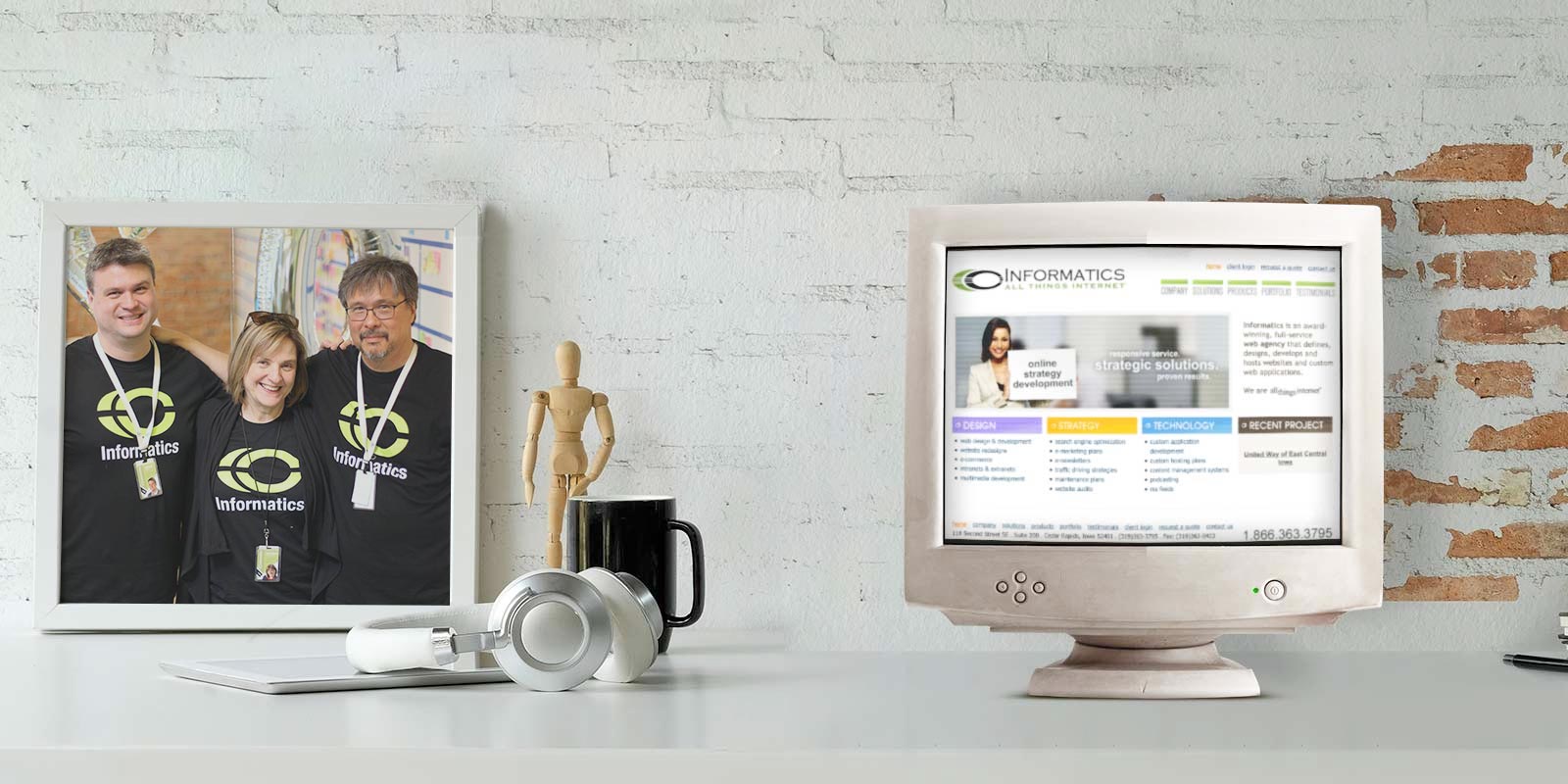 Part Three
Your Success is Our Success
Growth came quickly for Informatics, which developed a consistent track record of excellent work, delivered on budget and on time. Providing excellent customer service was – and is – a key strategy for the agency. Informatics quickly adopted the motto "your success is our success" and trademarked All Things Internet®, which exemplified Informatics' growing list of services offered to clients.
Part Four
An Expansion of Services
What started with website development soon expanded to the inclusion of video production, photography, podcasting, managed hosting, and a vast array of digital marketing services. Informatics continually adapted and grew with each new technological innovation, always staying ahead of the curve and working to help clients understand how these new innovations would be helpful for them.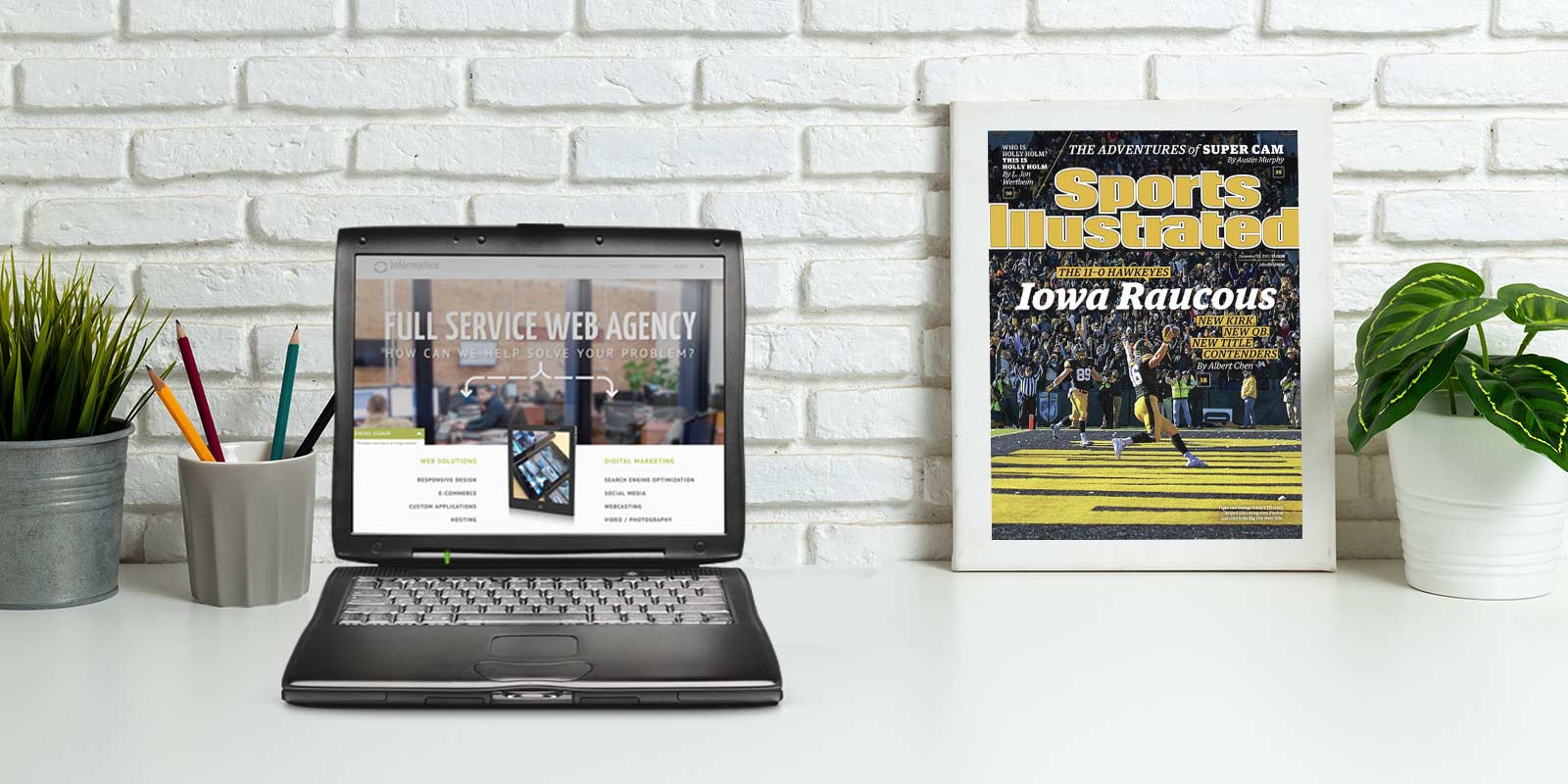 Part Five
Voted Best Web Developer
Informatics has won numerous awards for its design and innovation. The company has been voted "Best Web Developer in the Corridor" for 11 years in a row by readers of the Corridor Business Journal, a publication serving the Iowa City-Cedar Rapids Corridor. After 11 consecutive wins, we were recognized for our continual success by being elevated to the publication's Best of Hall of Fame in 2016.
Part Six
Continuing to Grow
Informatics has grown steadily over the years, priding itself on never having to lay anyone off, ever. Now with over 30 professionals laser-focused on delivering results for our clients, Informatics fields one of the Midwest's most experienced teams of experts in All Things Internet®.
Part Seven
Passing the Torch
In 2020, Frank and Maureen passed the company operations on to John. He, with his business partner and wife Stacie, are building upon the strong foundation laid by the previous 20+ years of hard work. They are excited to take Informatics to whole new levels of success, allowing the digital marketing agency to give back even more to the communities and organizations they support and love.
We want to be your partners in success.
One simple conversation can change your business forever.