It's a cliché to say the digital world moves fast, but it's also an undeniable fact in our line of work. From new web tools to social media trends, the fields of digital marketing and design change quickly, and our clients expect us to keep up.
That's why one of our core values as an agency is "Improve & Innovate." It means we're always looking for new and innovative solutions for our clients' problems, and trying to do a little better every day. (Honestly, if this isn't one of your core values as a digital professional, you probably won't be one for long.)
Part of our innovation recipe stems from our team's inherent creativity, and part comes from experimentation, but hands down, the biggest influence on our ability to innovate is our focus on continuing education. Whether it's a full university course or just self-directed reading, our team members are encouraged to learn and explore, even if the payoff isn't immediately obvious.
In the spirit of back to school season, we asked our team members for some of their favorite learning resources for digital marketing and web design, and now present 12 of the most popular, from free, full university courses to thought-leading blogs. What skills will you pick up this fall?
---
12 of our favorite online resources, from C to Z
Coursera
Coursera is a popular online learning platform featuring a variety of free courses and degree programs from some of the leading educational institutions in the world. You can enroll in almost any course and audit it for free, or pay for a professional certificate that you can share with employers. We're big fans of this site for its ability to give our team members access to some of the top minds in business education, from brand management seminars from the University of London to machine learning insights from Stanford, all for a fraction of the cost.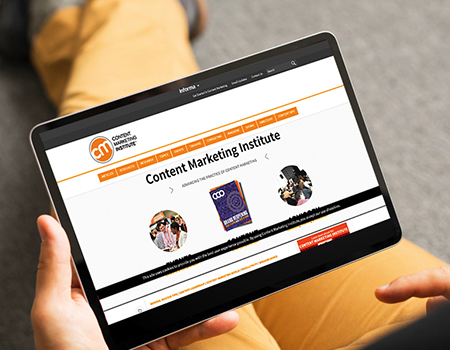 Content Marketing Institute
When our Digital Marketing teams are looking for the latest information specific to content marketing, CMI is a frequent stopping point. Full of helpful startup guides, blog posts, research-based whitepapers and online training programs, CMI offers a deep catalog of content that's helpful to everyone from green marketers to seasoned SEO pros. And if you're in marketing leadership, check out CCO (Chief Content Officer) magazine, which the institute produces.
edX
Similar to Coursera, edX provides access to high-quality university programs for free or a small fee. Its member universities include some of the best of the best, including MIT, Harvard and University of California at Berkley. For the truly dedicated students out there, you can even earn a full master's degree or innovative "MicroMasters" degrees consisting of a shorter four or six courses, all for less than enrolling in a traditional university program (although we still love those, too).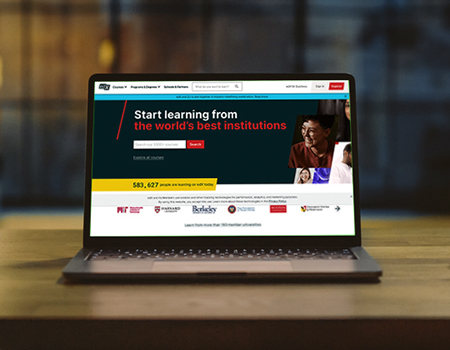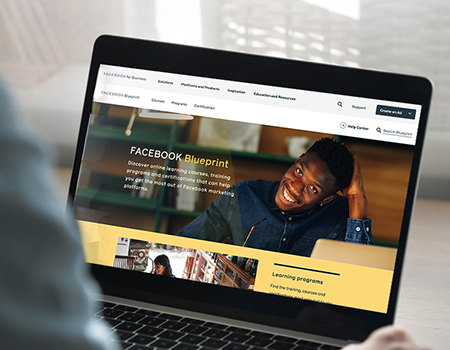 Facebook Blueprint
If your job involves using Facebook for marketing and advertising, check out Facebook Blueprint, a curated collection of courses and training programs designed to push your skills forward. You can also earn certifications to become a Facebook Certified Professional, with levels ranging from Digital Marketing Associate to Certified Advertising API Developer.
Google Analytics Academy
Similar to Facebook's site, Google offers its own Analytics Academy filled with free online courses designed to help you make better use of the company's offerings. From Google Analytics to Google Tag Manager, learn the ins and outs of these foundational parts of digital marketing in under an hour. You can also watch Google's courses in the YouTube app for the ultimate in portable education.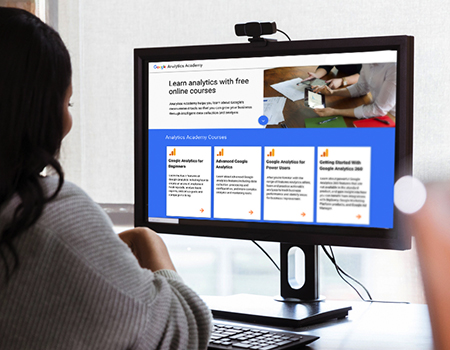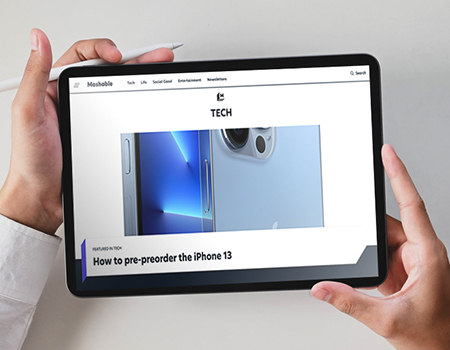 Mashable
Not so much an online education resource as a hip barometer of everything digital, several of our team members mentioned Mashable as a regular stop when they want to know what's hot. From Instagram secrets to cool drones to the latest Apple updates, Mashable covers a wide range of business and consumer topics, with an irreverent voice and approach that resonates with our own sense of humor.
MasterClass
This is one of the newest resources in our educational quiver here at Informatics, but it's rapidly becoming one of our favorites. MasterClass features short-ish courses (less than 5 hours) taught by some of the biggest names in their field, from Starbucks CEO Howard Schultz to novelist Salman Rushdie—and it's only $15 a month. Storytelling lessons from David Sedaris and Aaron Sorkin? Economics taught by Paul Krugman? Yes please.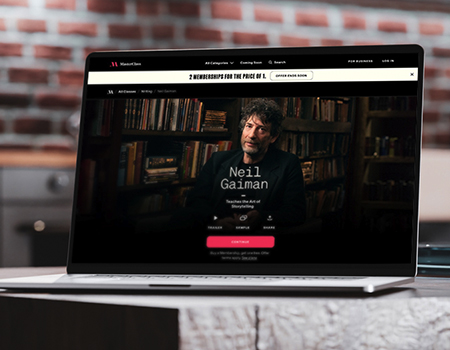 Search Engine Journal
Search Engine Journal (known by many professionals simply as the SEJ) covers the ever-expanding world of SEO and paid search marketing. Whether you're a beginner or an expert in SEM, they offer a variety of helpful guides and tips for best practices. The site also features articles on content and social marketing, because what else pairs perfectly with SEM? Visiting the site also gives you access to their past and upcoming webinars that help answer all your digital marketing needs.
Search Engine Land
Search Engine Land is another one of our favorite paid search news resources. The site features a variety of articles on SEO and PPC, while also focusing on e-commerce, social media marketing, analytics and more. SEL also offers access to webinars hosted by industry leaders, on innovative topics in the marketing field. We're also fans of their intelligence reports and white papers, as sources of comprehensive research that can help push your business forward.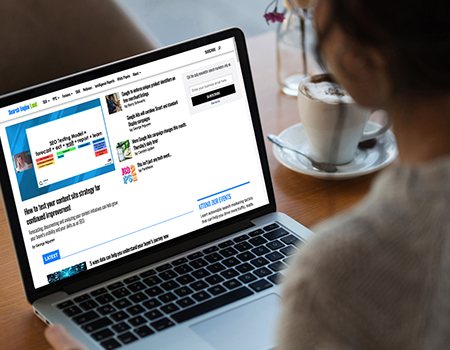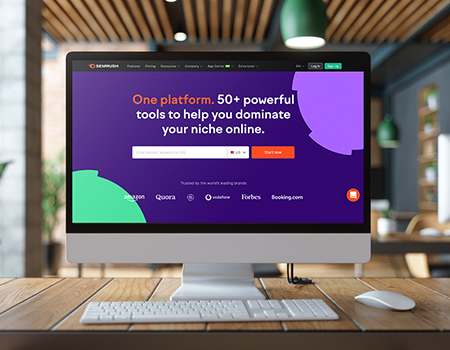 SEMRush
SEMRush is an online visibility management and content marketing platform with a variety of tools used by marketers, including us here at Informatics. But why we're really including them in this roundup is their blog, which does a great job covering new and emerging concepts in SEO, SEM, PPC and content marketing.
Social Media Today
Just like it sounds, Social Media Today is an online publication focused on trending topics in the social media sphere. With ever-changing privacy laws, emerging platforms, and app updates, it's essential for marketers to stay on top of their game. Gain access to these updates as they happen, and be ready for those client questions.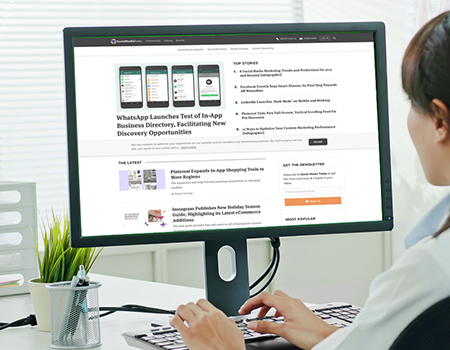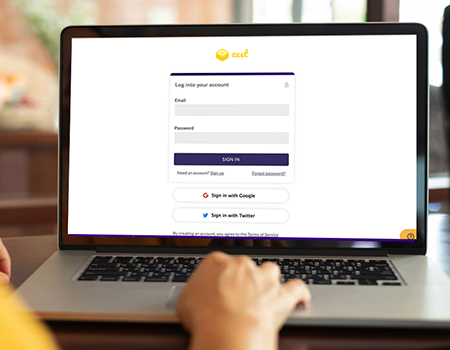 Zest
What started as a handy plug-in extension for Chrome has evolved into one of the web's premier communities for marketing professionals. Zest features articles and educational content from a variety of sources in an easy-to-scan board format, and even allows users to submit their own content for consideration. What we really like about Zest is its professional-grade aggregation – skip the regurgitated web articles and paid content blogs, and find actionable information from some of the leading marketing minds online.
There are plenty of other online learning resources we use on a regular basis, but these offer deep content and insights that will keep you busy for months to come. Of course, if you'd rather skip the online learning and just rely on our experts, we're cool with that too—reach out and we'll be happy to help answer your questions!
---