In our last blog, we covered the first step to optimizing images for your website: choosing the right images. Along those same lines, this blog will focus on the importance of choosing images with faces in them. People love to see other people in images. It allows them to feel a stronger connection to the product or service being offered.

Older websites tended to focus more on text-heavy pages with little or no images. You may even still see some sites out there following this trend. However, modern websites are grasping the concept that "less is more". People do not have the time to read long paragraphs of information. Instead, they would rather see large, high-quality images with small, bite-sized pieces of content. Thus, when choosing these images which will serve as the focal point of your website, you will want to look for photos that elicit powerful feelings. Faces help support these feelings you want to evoke.

Below are two examples of sites that use faces to evoke certain feelings:

Four Oaks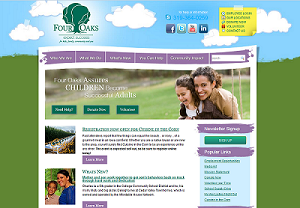 The mission of Four Oaks is to "assure children become successful adults" by offering services that are "focused on and rooted in the family". Their homepage features a prominent image focused on a mother and her daughter. The mother appears to be happy, loving, and supportive. The daughter is smiling and laughing. Overall, the imagery promotes the concepts of love, security and family.
 
Pre-Seed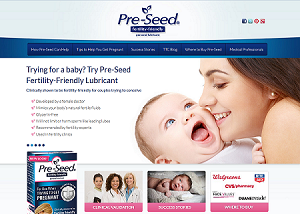 Pre-Seed is a fertility-friendly lubricant for couples trying to conceive. As such, their site is focused on parents and babies. What better way to encourage the use of their product than by showing success stories? With rotating images all showing happy mothers and happy babies, they evoke the feelings of love, happiness, and hope.

3 Reasons to Include Faces
In summary, there are 3 main reasons why it is important to use faces in the images on your website:
They allow for a personal connection between the viewer and your product or service
They add visual interest to a site, thereby pulling a user into the content and increasing the time they stay on a site
They evoke the exact emotions you want users to experience
If you need assistance with choosing or optimizing images for your website, contact Informatics. Also, stay tuned for the next step in optimizing images for the web: Building Your Brand through Imagery.

---