Our previous blog on optimizing images for your website discussed how to use imagery to build your brand. In today's blog, we are focusing on the importance of professional photography. While anyone can capture a photo nowadays, that doesn't necessarily mean you should use said photos on the homepage of your website. Professional photography ensures the absolute best quality, a marketing must.

Photographers Think it Through
With technology like smartphones and tablets, almost anyone can take a photo on-the-go. Often times, these photos are good quality. Additionally, photo-editing apps like Instagram allow us to become instant photographers. However, there is still a clear difference between iPhone photos and professional photos taken on high-quality equipment. Additionally, it takes a professional photographer to actually think about those extra steps of staging, lighting, and subject matter.

Make Your Subject Great
Take a look at the following example. In the first photo, you see two contradicting brands right next to one another. Additionally, the hot air balloons are centered and the quality of the image is poor. Although images like these work on social media and in photo galleries, neither brand would want to feature such a photo on the homepage of their website.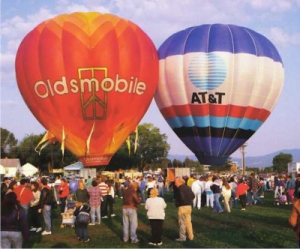 In this second photo, you can really see where professional photography makes the photo more engaging. The image is well laid out and thought through. The colors are vibrant, there is plenty of blue skies, and it is an overall dynamic photograph.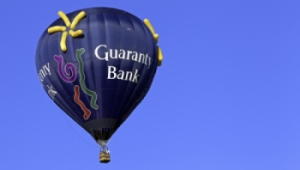 Final Tip: E-Commerce Photos
On e-commerce or product listing sites, you will want to make sure the enlarged product photos are dynamic and detailed. After all, they are images of the products you are selling, and you want them to appear credible. You need to really grab your visitor's attention, and professional photography will help you best achieve this.

If you need assistance with choosing or optimizing images for your website, contact Informatics. Also, stay tuned for the next step in optimizing images for the web: How to Optimize Your Image Files.
---