Informatics' media team has been on a roll this year, shooting brand videos, growing our drone video capabilities and launching a new weekly explainer series starring our agency's furry superstar. But it's the work giving back to our community's nonprofits and programs that makes us proudest.
Giving Back is one of our five core values here at Informatics, and we regularly take on philanthropic work to support nonprofits that we feel are making a difference in our hometown.
Our most recent Give Back project came to us from Waypoint, which had just finished a major update to its KidsPoint childcare facility and wanted to get the word out. But more than that, they wanted to showcase their renovated space and the new amenities offered, from an updated security system to a new cafeteria space.
We began by sitting down with the organization's leaders and taking them through our creative process, which includes questions about:
What they needed and wanted to achieve with the finished video
What they want viewers to feel like as they watch it, and what action they want them to take afterward
What messages, narratives or themes they wanted to convey
What images, themes or motifs they had in mind already
With that info in hand, we were able to begin building a storyboard and framework for our video. We knew the true story was going to be told through video footage showing the classrooms, but we also decided to conduct an on-camera interview with KidsPoint Managing Director Ashley Meyer so we could capture audio to support the video narrative, as well as video footage to cut from.
Informatics on Location: KidsPoint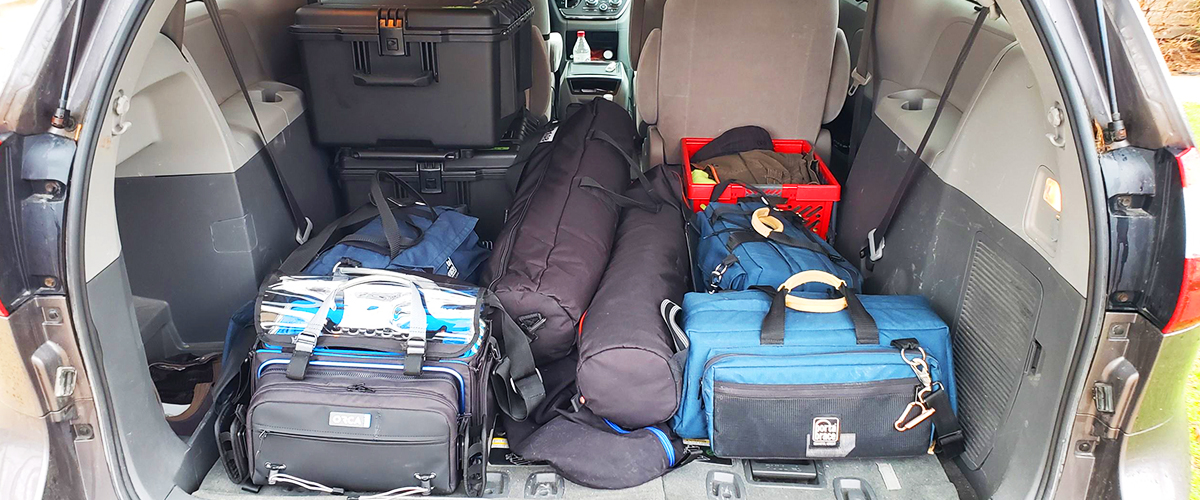 The day of the shoot, we arrived early, unloaded a trunk-full of gear (including two video cameras, a DSLR, portable lights and sound equipment), and spent the morning capturing footage with our new friends at KidsPoint. The kids' energy was infectious, and the renovated space made for a bright and colorful backdrop to our video.
"For the interview with Ashley, we used a classic three-point lighting system and one camera," explains Informatics Media Director Chris Gray. "The decision was made to shoot all footage in 4k, so we might be able to future proof this video for a few years. We also decided to use a field recorder with lavalier mics. This certainly added another level to the production (as the cameras can capture audio on their internal mics), but if you want high quality audio capture it is worth the extra equipment and time."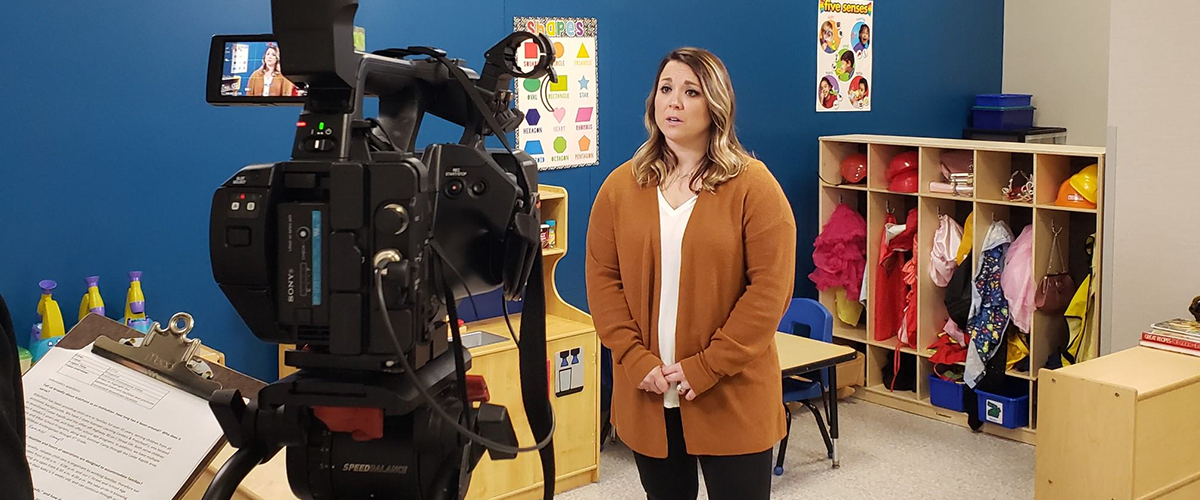 Once the interview was complete, we moved onto the gathering of B-roll footage. We assembled a comprehensive shot-list in pre-production to provide guidance as we moved throughout the facility. This was to ensure that we captured all the necessary shots but allow for a level of spontaneity and improvising when new and exciting shots presented themselves. In the case of the KidsPoint video, those shots were mostly of the great kids we got to meet.
In all, the client was "wowed" by our efforts, which is another of our shared values (Wow the Client), but the real satisfaction came from working with such an incredible and important group of educators.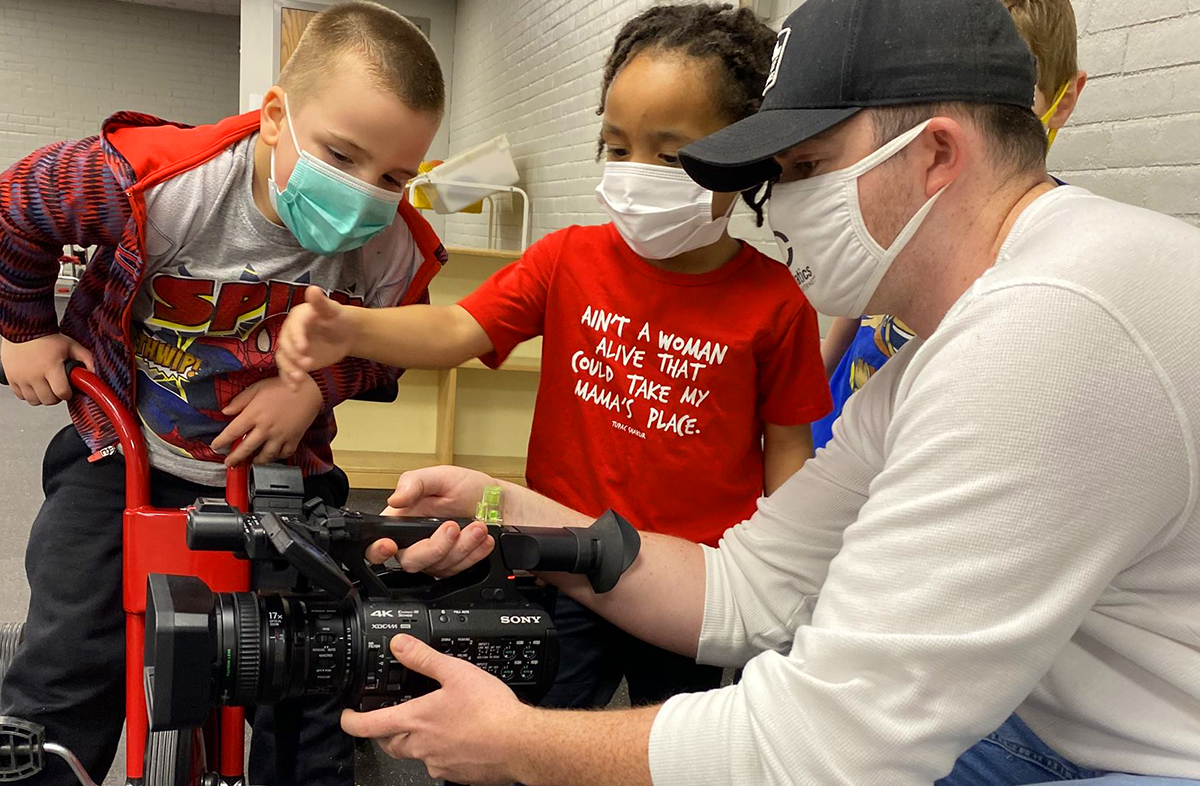 Check out our finished video below, and reach out with your own video ideas—we're always excited for a new creative project!
---