The phase "peer-to-peer marketing," or P2P, is popping up more in marketing conversations and trend blogs these days, but what exactly does it mean?
Don't sweat it if you haven't heard the term—you're already well-familiar with it. Peer-to-peer marketing really just describes the simple act of recommending a product or service to someone else.
P2P marketing shouldn't be confused with influencer marketing or brand ambassadors. P2P is the most natural, authentic and organic form of marketing out there. Think of Yelp reviews, online forums or conversations in the office break room. Any time you or a friend offers up a suggestion or recommendation, that's P2P marketing.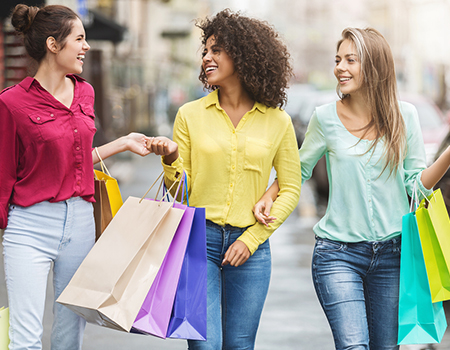 Why is P2P marketing important?
While contracting with social media influencers is still an effective way to reach new customers and gain credibility in your field, nothing beats the opinion of someone you know personally endorsing your brand or product.
Marketers often point to the 2015 Nielsen Study, which found that 92% of consumers say they trust recommendations from family, friends, and co-workers—but we're sure you don't need a stat to know how important first-person reviews are.
When a peer suggests a product, we feel the recommendation is more tailored and considers our individual preferences. The average American is exposed to more than 4,000 ads a day, so this personalized recommendation is increasingly valuable as we try to tune out the noise.
How can you encourage peer recommendations?
P2P marketing is arguably one of the most effective methods available today, but it's also the most uncontrollable.
As marketers, we aren't used to this. Most marketing tactics involve controlled media, or situations where the brand can directly control the message. That encompasses everything from organic and paid social media posts to YouTube display advertising.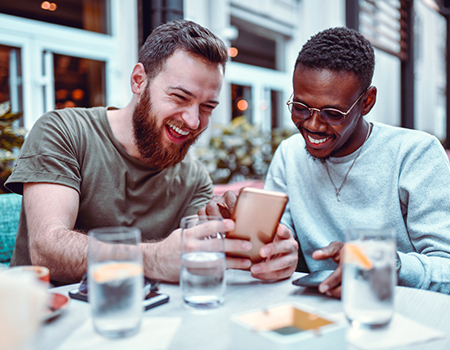 While harnessing the power of uncontrolled media can be new and scary, it's also incredibly rewarding. If your marketing team wants to encourage more P2P marketing, they're going to need to do two things:
1. Ensure the customer experience is great
Admittedly, this is a big one. Your brand should ensure that every step of the customer journey is positive, from the purchase to the product or service experience.
Here are some basic guidelines for building and maintaining a great customer experience:
Your website is easy to navigate and purchase through
Your customer service team is friendly and helpful
The product or service meets or exceeds the quality promised
When these three pieces come together, the customer is much more likely to recommend your brand to a peer.
2. Offer incentives for recommendations
Some of the best examples of P2P incentives are "refer-a-friend" programs, in which both the existing customer and potential customer will benefit.
For instance, Discover offers a $100 bonus to existing customers who recruit someone to sign up for a credit card. Once signing up, the new customer also receives a $100 for signing up through the program.
Refer-a-friend programs don't necessarily need to require monetary benefits, either. The popular online game Fortnite has a version where players can earn in-game rewards together, like exclusive outfits and accessories.
These types of incentives are great investments, as they give current users the motivation to participate in P2P exchanges, and create credible, authentic salespeople.
When you're ready to explore the world of peer-to-peer marketing, we're ready to help! Reach out to our digital marketing experts today for help building an effective P2P marketing plan.
---