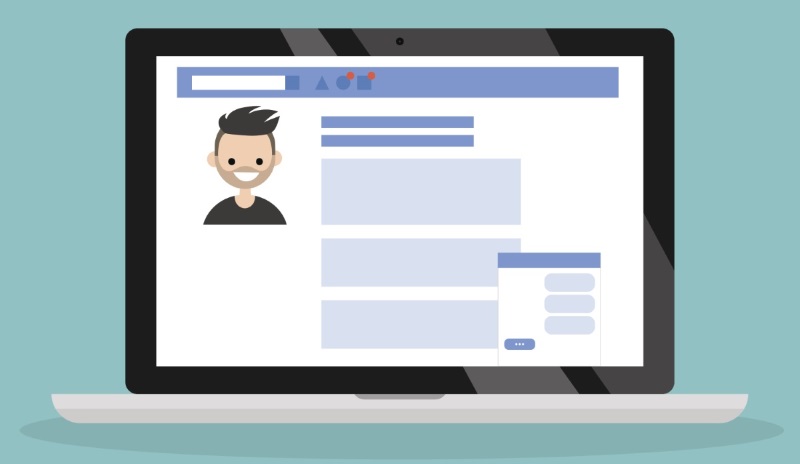 The social media landscape is constantly changing and it can be difficult to stay on top of all the new platforms, trends and dreaded algorithm changes. Additionally, social media platforms like to change their designs often, affecting the recommended sizes for your profile images (cover photos, profile pictures, news feed images). To help you start 2018 off on the right foot, we have gathered the recommended image sizes for the top social media platforms as of March 1, 2018.
Facebook
Cover Photo: 820x310
Minimum Size is 389x150
Smartphone Display is 640x360
Profile Picture: 180x180
Upload Photo at 1:1 Aspect Ratio (Proportional Relationship Between an Image's Width and Height)
On Page Size is 160x160
News Feed Thumbnail is 32x32
News Feed Image: 1200x630
Twitter
Cover Photo: 1500x500
Profile Picture: 400x400
Displays at 200x200
Upload Photo at 1:1 Aspect Ratio
In-Stream Image: 440x220
Upload Image Up to 1024x512
LinkedIn
Cover Photo: 1536x768
Appears as 1400x425
Note: Patterned Imagery and Background Photos perform best since such a small amount of the image is actually shown (avoid text).
Profile Picture: 400x400
Upload Photo at 1:1 Aspect Ratio
News Feed Image: 1200x627
Instagram
Profile Picture: 110x110
Upload Photo at 1:1 Aspect Ratio
Post Image: 1080x1080
Upload Photo at 1:1 Aspect Ratio
Photo Will Be Scaled Down to 612x612
Pinterest
Profile Picture: 165x165
Appears at 32x32 throughout Platform
Pin Image: 236px Wide
There is No Limit On Height
Expanded Pins Have Minimum Width of 600px Wide
Is it time for you to update your social media profile images? Our team of digital marketers and graphic designers can design and develop properly sized, branded images for all of your social platforms. Contact us today to get started!
Sources: SocialMediaToday, MakeaWebsiteHub.com and Buffer
---