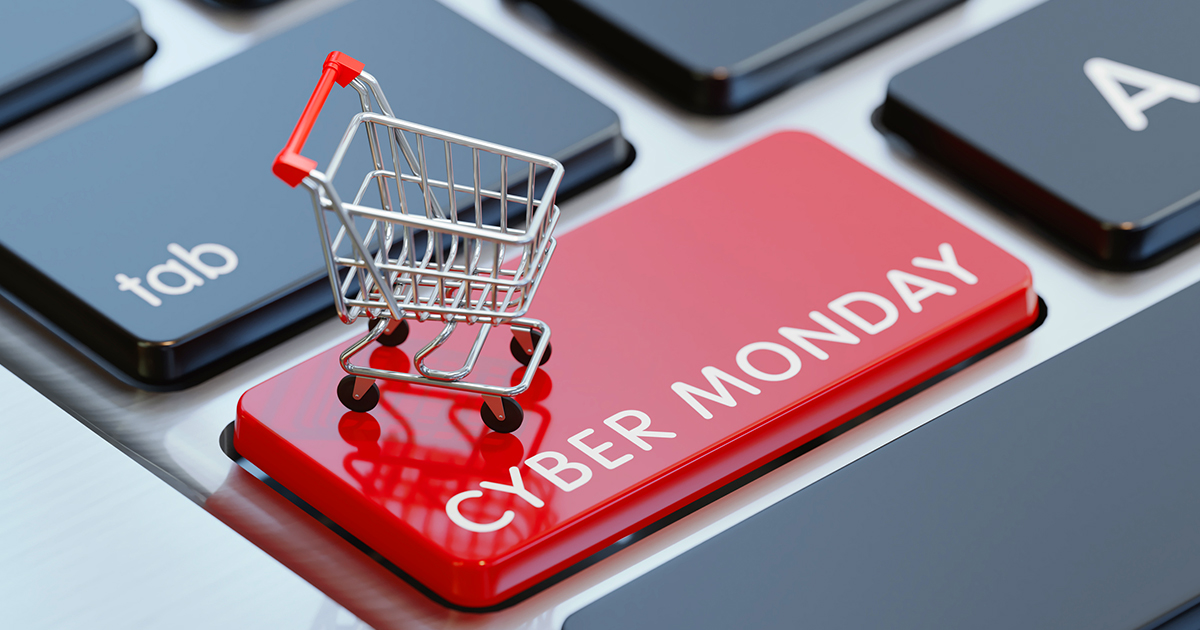 If you're in the ecommerce business, you know the importance of "Cyber Monday," or the Monday after Thanksgiving when shoppers head online in search of the best deals.
Last year's Cyber Monday surpassed Black Friday's sales mark for the first time, topping $14 billion, according to BlackFriday.com. While the COVID-19 pandemic drove shoppers to stay home and catch online deals in 2020, experts are predicting the trend holds this year, with an additional $3 billion in spending projected for this year's Cyber Monday.
Just as you would hang posters and rearrange the layout of your store for Black Friday, you need to make sure your website is ready for Cyber Monday. Here's our team's top recommendations to make sure you're prepared: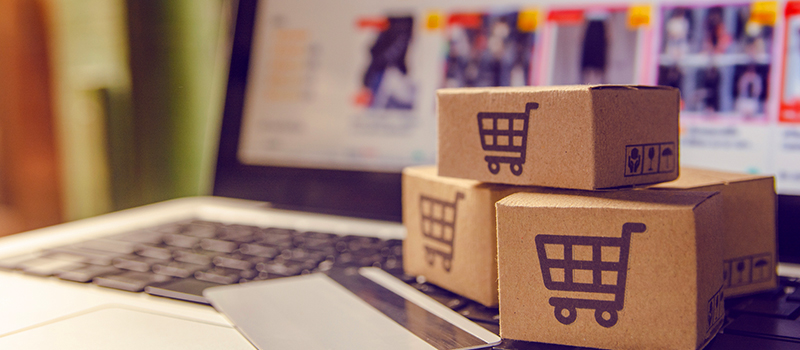 Does your ecommerce website have…
✓ A Special Landing Page
Instead of relying on customers to search your entire product catalog for the best deals, you want to push traffic to a targeted landing page. If you don't know, a landing page is a page separate from your homepage that shows users specific content—in this case, Cyber Monday sales and specials—with a focus on driving users to a conversion.
Once your landing page is built, point all of your paid advertisements and organic social media posts to it so shoppers have a more direct route to it. Don't just point shoppers to your homepage and expect an increase in sales.
✓ Detailed Product Descriptions
When a customer is in a brick-and-mortar store, they can easily pick up a product and assess its quality, detail, color, size and features. While online shoppers can't physically touch the products, great product listings should be able to show and describe all these things.
There are two reasons people read product descriptions: They either aren't sure about the product and need more convincing, or are looking for specific information that photos don't answer. Strong, detailed product descriptions will appeal to both types.
Make sure you fill in all the details that aren't clear in the photo (measurements, material type, texture, etc.), but also use colorful adjectives and describe how you envision the product's use to paint a fuller picture in shoppers' minds.
✓ Detailed Product Photos
You don't need to buy a fancy DSLR camera to take clear images with flattering lighting. This Hubspot article has a lot of helpful tips for taking great product photos on your smartphone.
The amount and variety of images for each product is also important. Great product listings include at least three photos of the item, as well as display different angles, features, size comparisons, etc. If a video of the item would enhance its presentation, consider that as well.
✓ Relevant Keywords
Using relevant keywords will boost your SEO, meaning more visitors will find your site when they're searching for a particular product in your stock. There are two main tools you'll want to utilize when researching keywords: Google Trends and Google Keyword Planner Trends.
Google Trends

shows you what users have been searching for recently, giving you better visibility into the products or topics trending this season. It's also a great tool for comparing search terms. For example, if you see that a product you have is trending, you'll want to promote that in your landing page's copy.
Google Keyword Planner Trends

shows you a keyword's total search traffic, as opposed to what's popular right now. It's a good way to determine the language you should use when naming products or writing descriptions. For example, if you weren't sure if you should call your item a "knit hat" or a "beanie," you could compare the two to see which has higher a search volume right now.
✓ Analytics to Track Users
If you're not already using Google Analytics 4 (GA4) to track traffic on your website, you should be. The platform helps you track the customer journey on your website by calculating conversion rate, bounce rate, and other important metrics. You can also see which channels perform strongly (social, organic search, email, etc.) and which pages are visited most often. All the data you gather from this Cyber Monday that will help you fine-tune your strategy for next year.
✓ An Incentive for Customers to Share their Emails
Your site may make a lot of sales on Cyber Monday, but to truly take advantage of the occasion, you should be capturing emails so already-interested customers stay updated all year. Many websites offer an additional percentage off or free shipping for signing up for their newsletter. For already savings-conscious Cyber Monday shoppers, this can be an attractive deal that generates valuable data for your business.
✓ An Easy Checkout Experience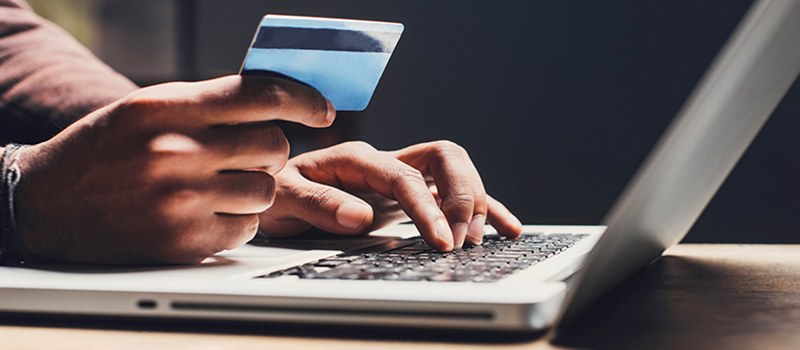 When your users have added products to their cart and are ready to move to the bottom of your marketing funnel, you don't want to lose them to a frustrating checkout process. Cyber Monday is already hectic, and you don't want your checkout process to represent yet another hoop to jump through.
Here are some ways to make this final step easier:
Offer Guest Checkout: I

deally, all customers will have or sign up for an account to buy products from your site. However, a lot of users on Cyber Monday are making one-time purchases for family and friends. Offer incentives for ordering, but don't force another yet another form on a customer looking to make a quick purchase.

Offer secure checkout alternatives:

If you don't already,

link Paypal

to your checkout process. It's not only faster than typing long card numbers, but it's considered secure by most online shoppers. According to Statistica, Paypal has over 400 million active users, making it one of the top payment processors.

Apple Pay is helpful as well, especially on mobile, where Apple users simply scan their fingerprint to make a payment.
✓ Clear Communication About Shipping
While it's not always possible to predict exactly when the item will arrive to the customer's door during the holiday season, it's at least helpful to offer a specific date range. For example, say "arrives between Dec. 9-12" as opposed to "within two weeks." Keep in mind that many people have gatherings all throughout December, so simply saying "arrives by Christmas" is no longer good enough.
✓ Strong Core Web Vitals
Finally, none of these tips are useful if your website health itself is poor. Google's Core Web Vitals analyze each URL on your site and rates them on usability and performance. Having a good rating is important because it increases your website's likelihood of showing up through search.
A component of Core Web Vitals that's especially relevant for this occasion is loading time. Motivated Cyber Monday shoppers don't have time to waste on a slow webpage. According to the Search Engine Journal, the magic number is 3 seconds. Loading speed above that increases the bounce rate over 30 percent.
Feeling overwhelmed or simply have questions as you go through this checklist? Our Digital Marketing team is always ready to help get your website in great condition. Reach out today!
---