The future is here, and its name is the metaverse—at least that's what analysts at Bloomberg say about the virtual reality world first defined by Facebook parent company, Meta, in 2021.
The metaverse's usefulness as a marketing tool has been hotly debated from the start: Is it just a fad, or a channel worth investing in? But as we enter 2023, we also know it's not going anywhere soon.
(If you find yourself asking "What exactly is the metaverse?", we recommend starting with this article.)
Users continue to discover the platform, and a recent report estimates the metaverse market could be worth $5 trillion by 2023. It offers "the biggest new growth opportunity for several sectors in the coming decade," according to McKinsley.
What was once considered an experimental playground for the world's top brands is now an enticing opportunity for more mainstream businesses. Is it right for your brand? Here are three ways to market in the metaverse, including examples from those who are already there:
Digital Ad Placements
If you've ever seen a billboard for a real-life product in a video game, the concept of native advertising within the metaverse isn't much different. It is more accessible to everyday brands, however.
Instead of entering a long-term and costly partnership with a game developer, brands advertising within the metaverse can run short-term display campaigns.
So, what does this look like?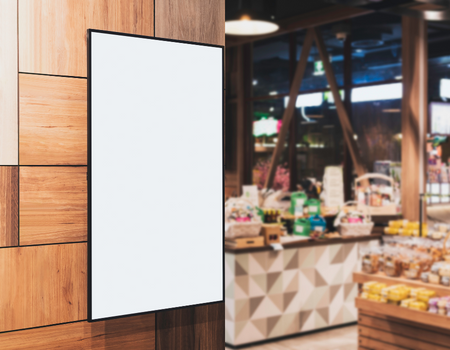 Many virtual worlds within the metaverse, whether they're games, sporting events, concerts, or hangout spots, are filled with spots for ad placements. This type of advertising is by far the simplest way to go, and won't require you to develop new ad creative—just use whatever videos and imagery you already have.
If you're interested, we'd be happy to help you define and build your metaverse ad placement strategy.
Working with Digital Vendors
Many metaverse communities center around unique hobbies or interests, which is beneficial for targeted advertising. You can work with digital vendors to let users interact with your products in a virtual space.
For example, brands including Crocs, Gucci, and Puma are among those partnering with the fashion metaverse, Zepeto. Here, avatars can try on the latest from a variety of clothing lines—it's like a huge virtual mall.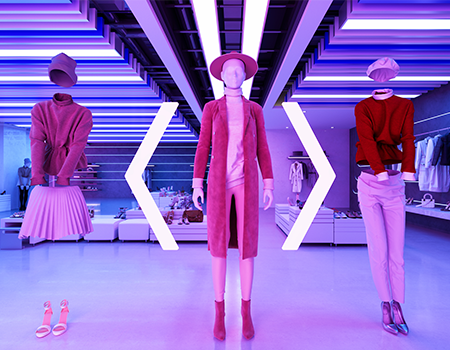 Not sure where to begin? Our team can connect you with the right digital vendors to showcase your products.
Creating Immersive Brand Experiences
While developing an entire experience is the most complex way to advertise within the metaverse, it offers an exciting new way for consumers to interact with your brand.
Bigger, more established brands are leading the charge here, but their experimentation is worth watching as the metaverse continues to mature. Here are a few prominent brand experiences in the metaverse: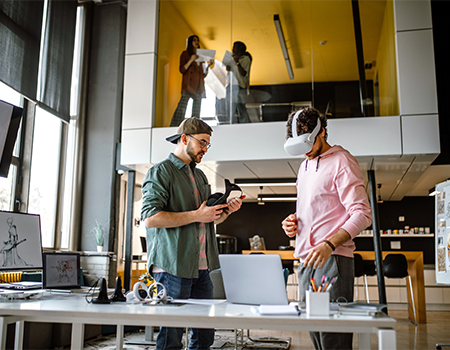 In 2018, IKEA was among the first to take the brand experience to the next level with its Oculus App. Their VR experience hyper-personalizes the purchase process and lets users play with products in their own homes.
Once a user's VR headset is on, they'll have access to the store's entire library of products to place in their real-life spaces. They can even change their wall colors with a quick selection, or adjust a room's lighting to see how it looks at different times of the day.
Think your product won't translate to a virtual format? Wendy's Horizon Worlds experience proves anyone can make it work.
In early 2022, the brand set up a food-filled land filled with a host of games and activities. According to Meta, the space allows users to interact with menu items in creative ways, like shooting hoops with a virtual Baconator®. Wendy's also incentivizes users to join by offering the chance to find free food (to be redeemed in real life).
The digital world moves fast, but the team at Informatics will keep you up to speed. When you're ready to experiment with new digital marketing channels like the metaverse, we're ready to help. Reach out for a free consultation with our digital experts.
Need an updated digital ad strategy?
Our certified experts are ready to put our heads together.
---