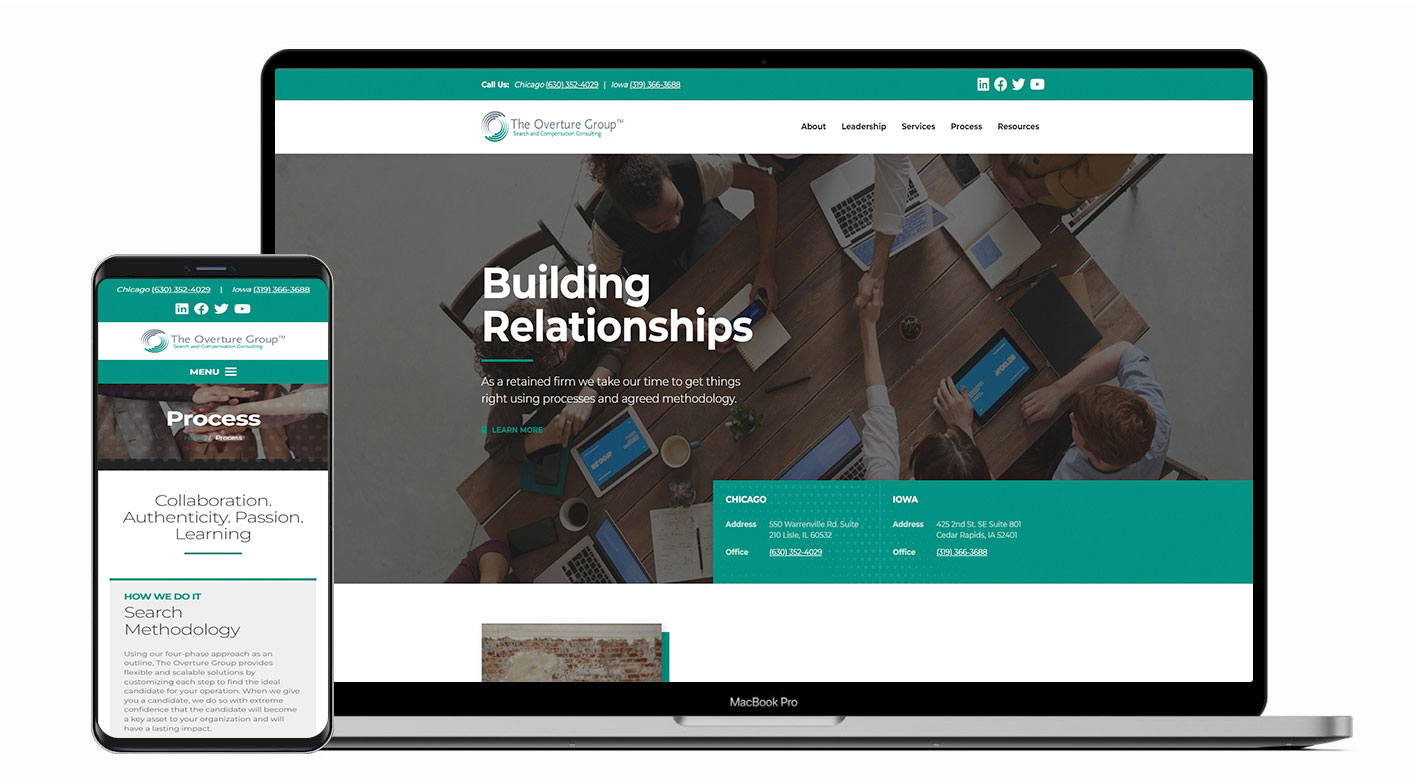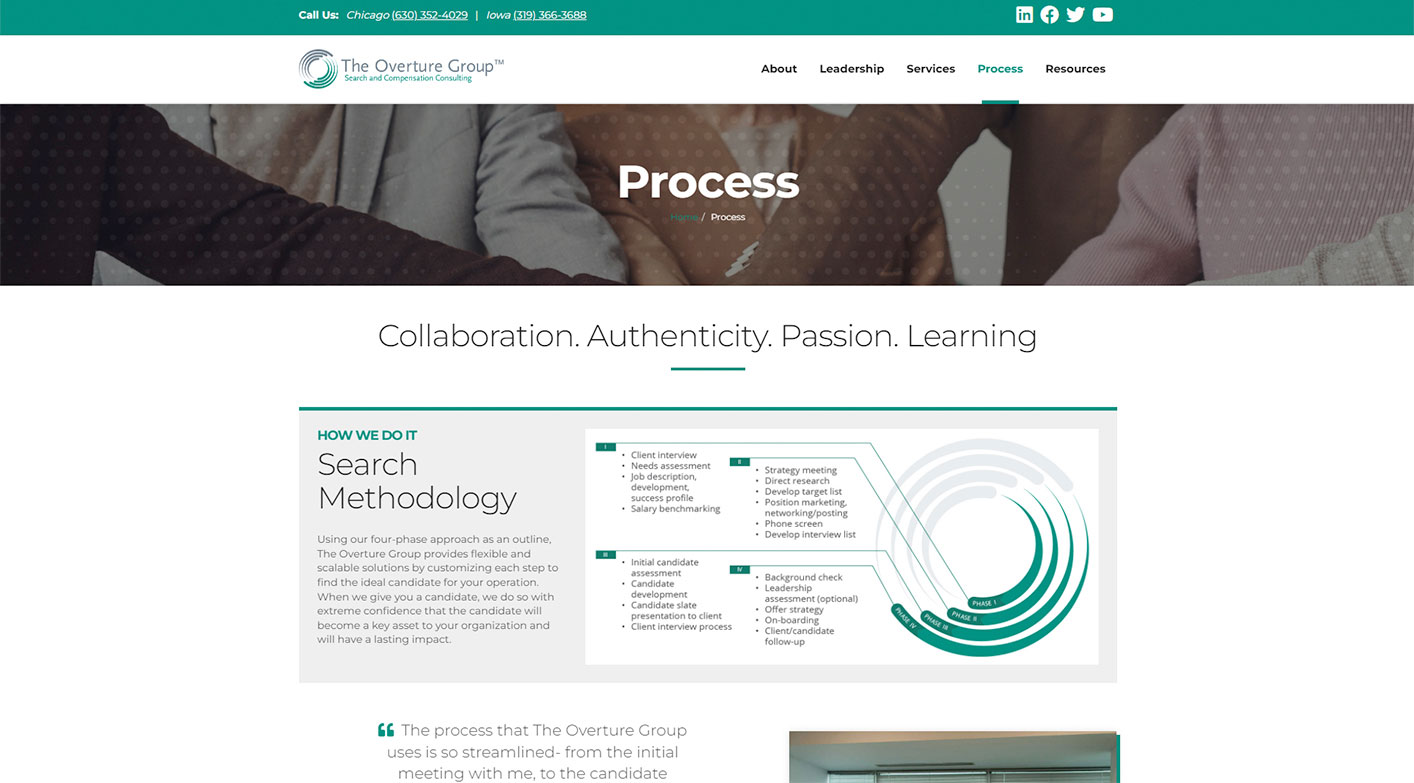 The Overture Group
The Overture Group
As part of this project for a national executive recruitment firm, Informatics developed a modern and visually striking website with a clear user flow that emphasizes contacts and calls to action. Our teams also constructed customized, branded infographics to better communicate HR and hiring concepts to users.
---
Like What You See?
Would you like to learn more?
Our team of experts would love to hear more about your business goals. Fill out this contact form and we'll reach out shortly.
We want to be your partners in success.
One simple conversation can change your business forever.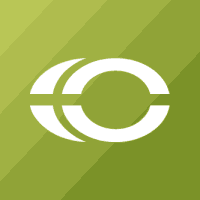 Loading
Please wait while we set things up for you!