Getting signed up to participate in an affiliate marketing program is the easy part when going through a platform such as CJ or Rakuten. Now you have to face the challenge of explaining a new marketing program to your organization! Rest assured, the challenge is worth it. According to a study by Forrester Research, U.S. affiliate marketing spending has increased at a compounded annual rate of nearly 17% between 2011 and 2016 growing to $4.5 billion.
It is likely that people in your organization are already participating in affiliate markets without realizing it. They may have downloaded the app or web extension to find deals through Honey Science or regularly visit Ebates to find coupons at their favorite stores. When you introduce the concept to the organization, take advantage of the brand recognition from top affiliate sites such as Brad's Deals to help broach the topic and then break down the concepts into:
What is Affiliate Marketing
How Does Affiliate Marketing Work
How Do Affiliate Sites Attract Users
Best Practices for Selling with Affiliates
This baseline understanding of how affiliate marketing works will pave the way for organizational adoption. Once your team is on board, you can work collaboratively to provide better offers tailored to your publishers and take advantage of this effective market.
New to the world of affiliate marketing? The Informatics Digital Marketing team is ready to assist you whether you are just starting a new program or looking to optimize an existing campaign. Contact us today!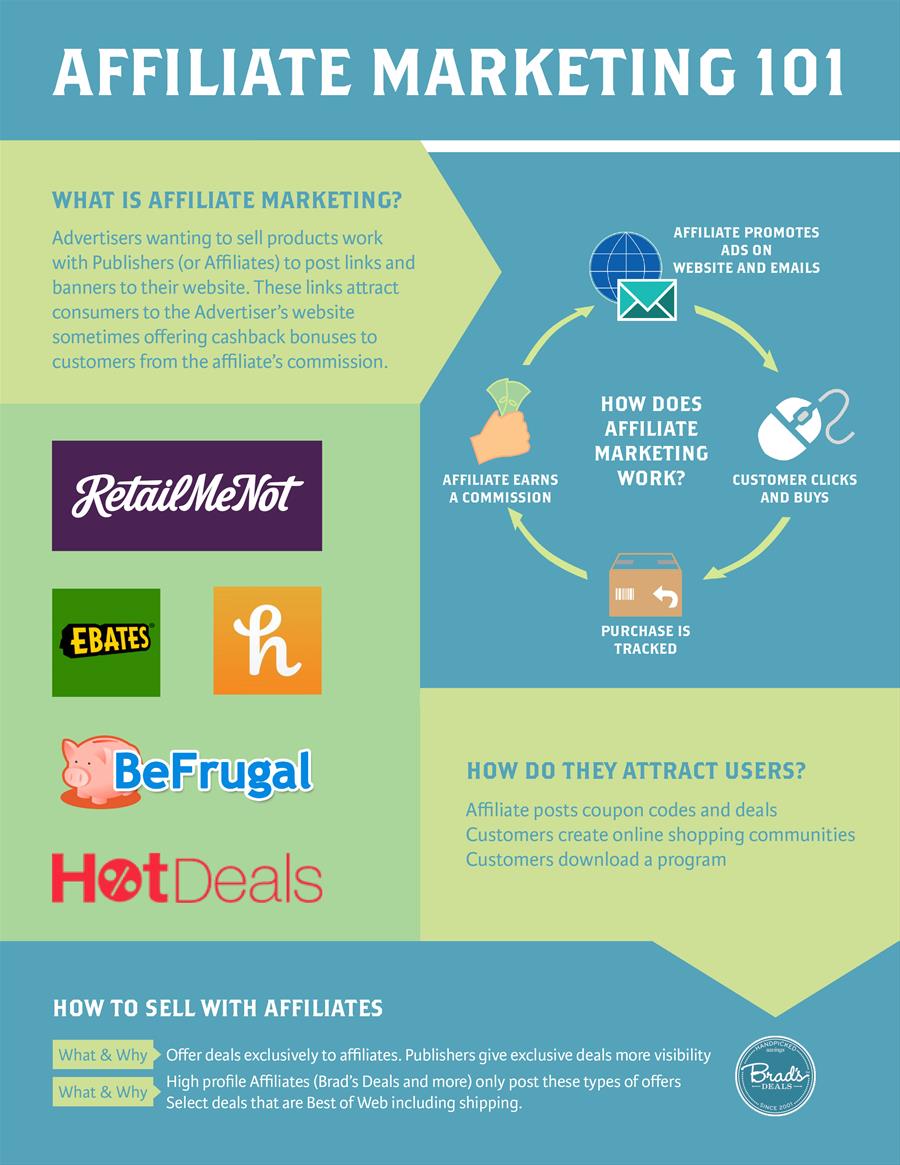 ---