It's corporate budgeting season, and if you're reading this post, you're probably involved in building your marketing budget for the year ahead. (Yay, you!)
Forecasting your digital marketing needs for an entire year can feel overwhelming—especially considering how quickly business changed during the pandemic—but you can make the process more manageable by focusing on a few core categories. Once your base is set, you can decide on all those shiny new ideas your leadership team loves to chase.
Here at Informatics, we generally advise our digital marketing clients to divide their budgets between the following four buckets:
SEO, visitor tracking and data analytics
Paid content and advertising
Organic brand content
Media content
Why is each one of these tactics so important to your marketing success, and how can you sell them to your teams and leaders? Our Digital Marketing gurus offered up a few thoughts to help you conquer your next marketing budget.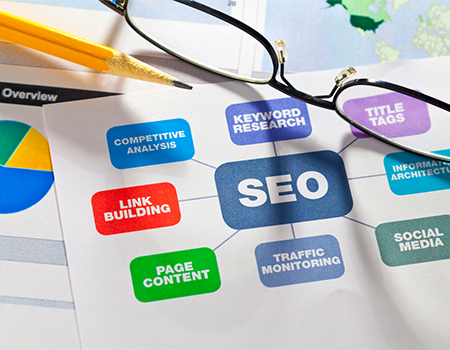 SEO, visitor tracking and data analytics
Search engine optimization may not be sexy like social media, but it's the foundation of any digital marketing strategy worth its salt.
If your website and content isn't optimized for search (and regularly crawled, for that matter), no one will find it. Likewise, if your company doesn't use data tools like Google Analytics (GA4) or Google Data Studio, you don't know who's coming to your site or where they're coming from.
If you're not setting aside budget for these marketing tasks, you're really just throwing money away on the other stuff.
Here at Informatics, we put a big emphasis on SEO, tracking and data analytics from the very start of every project, and use those tactics to achieve results in a crowded landscape.
Not sure how much of your marketing spend you should be allocating to this bucket? We can advise on where you should be for your size and industry, and help you sort out the investments you need to make to really turbocharge your data collection.
Paid content and advertising
Advertising and paid placements are what most people think about when they talk about marketing, but with so many options out there, it's important to make sure you're picking cost-effective options that move the needle.
Here's a sampling of our common recommendations to clients as they allocate their marketing spend for the coming year:
If you're selling products through an ecommerce site, we're big fans of Facebook's Dynamic Product Ads (DPAs), which give you the ability to automatically show particular products to people who have expressed interest in them on your website.
Google Ads and Bing Ads continue to be a surefire, affordable way to drive leads and conversions for companies in every sector, so don't overlook them.
If you're trying to reach younger audiences, consider running ads on platforms like Snapchat or TikTok—but know that you'll be more limited in your ability to target audiences than you would on larger platforms like Facebook or LinkedIn.
It's also important to keep seasonality in mind as you're deciding on ad spends. If you're in retail, know that it will be more expensive to advertise during the holiday season; on the flip side, if you're in the B2B space, you know that many clients rush to spend their budgets as the year comes to a close, so it may be a wise investment to spend more during Q4.
Organic brand content
Paid ads are great for filling your sales funnel, but organic blog and social content is how you really build trust and loyalty with your customers. You should plan on budgeting for at least one organic blog post a month and a full complement of organic social media posts to share those insights.
You may want to have those done in-house, or you can budget for outside writers to produce the content. Remember that writers who are familiar with your brand and products or services will be faster than a freelancer, who will likely need to do extensive research or conduct interviews before writing.
Here at Informatics, we know business and serve as an extension of your team, giving you the advantage of in-house expertise without increasing your headcount. We can also supplement your in-house content teams, to increase the amount of fresh content appearing on your blog.
The more organic content you can do, the better, but if you're just starting out with your organic strategy, this is a solid place to start.
Media content
Long an afterthought in many marketing strategies, media is now an essential piece of today's modern brands.
Potential customers are looking for hero videos of your product, explainer videos on your process or services, and multimedia content like podcasts and slideshows—often before they're sitting down with your written organic content.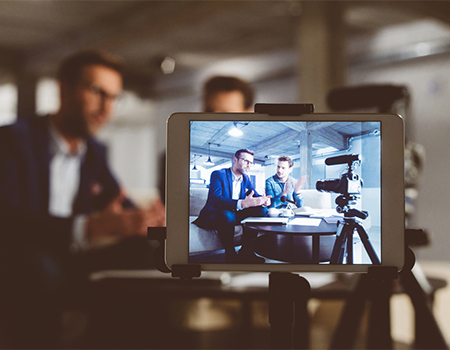 Make sure you're building space and time into your marketing budget for these high-value media projects over the year ahead, whether that's a product video or three, or regular posts on TikTok or Snapchat (which always take more time and effort than you expect).
If you're just getting started with video, we definitely recommend reaching out to discuss your needs and budgetary expectations. While brands can get away with low-quality phone video for some uses, such as impromptu social media posts or vlog-style YouTube dispatches, anything longer form or showcasing your brand's products needs to have some polish and visual style. That requires some planning ability and professional-grade equipment—two things we have in spades.
If you're worried about sticker shock when it comes to producing a professional video, know that we have a lot of tricks and established processes that can help keep costs down. And if you're tempted to use your cousin's friend who has "a great camera and knows all about video editing," remember that you get what you pay for when it comes to video.
In the end…
Whether this is your first marketing budget or your 30th, remember that times change, trends change and customers change. What worked for you this year should be a starting point for your planning, but it shouldn't be the end.
Consider how your customers have changed or evolved in the last year—or since the start of the pandemic in general. How can you better reach them, or refine your tactics and content to be even more effective?
We can help. If you're struggling to start your marketing budget, or just want an outside opinion on where to go with it, reach out—we're happy to share what we've learned over 20-plus years as a homegrown digital agency.
---