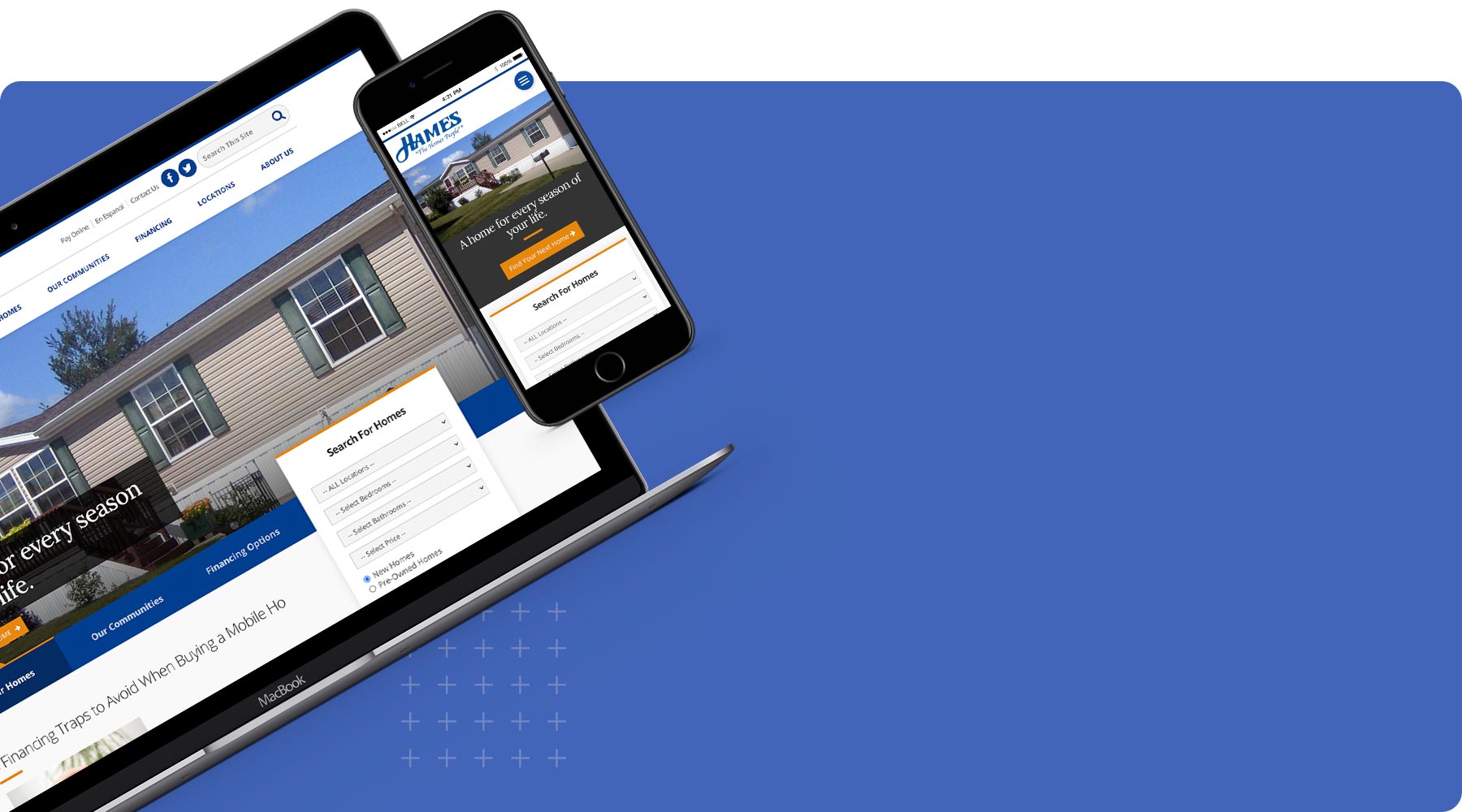 Digital Marketing Case Study
How Hames Achieved a Click-Thru Rate 422% Above Average
Paid search ads cut through the clutter and smash industry averages for the manufactured home leader
What We Did
Developed engaging ads that maximized return on ad spend
As one of Informatics' original clients, manufactured home leader Hames Homes has trusted the agency with its digital presence for more than 20 years. The company recently partnered with Informatics to boost its digital marketing efforts, including a paid social and search ad campaign designed to promote available homes.
While the average click-thru rate (CTR) for a real estate ad is just 0.99%, our monthly ads for Hames in 2021 saw an average CTR of 5.12%. Other digital marketing efforts included launching a new email newsletter and a revamped organic social strategy aimed at attracting the next generation of homebuyers.
Hames Homes now dominates Facebook and Google, with its paid and organic efforts regularly outpacing the industry and driving sales at the company's two Cedar Rapids communities.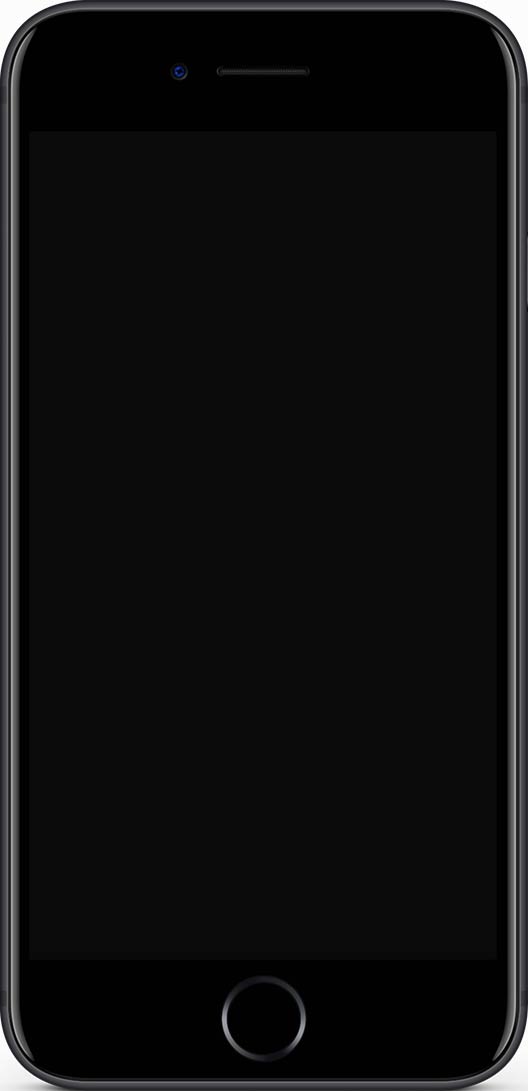 22k+
Average monthly website impressions from Facebook and Google ads
5.12%
Average monthly click-thru rate for Facebook ads (B2B average is 0.99%)
38%
Net social audience growth in first 6 months of 2021

Website
Industry
Real Estate
Services Rendered
Web Design
Web Development
Analytics / Tracking
Social Media Marketing
Google Ads
SEO
Email Marketing
Video Production
"Frankly, I wouldn't use anybody but Informatics for any kind of internet or social media business needs."
Barbara Hames, President, Hames Homes
Previous
Informatics develops a user-friendly website that draws in students and strengthens Coe's recruitment efforts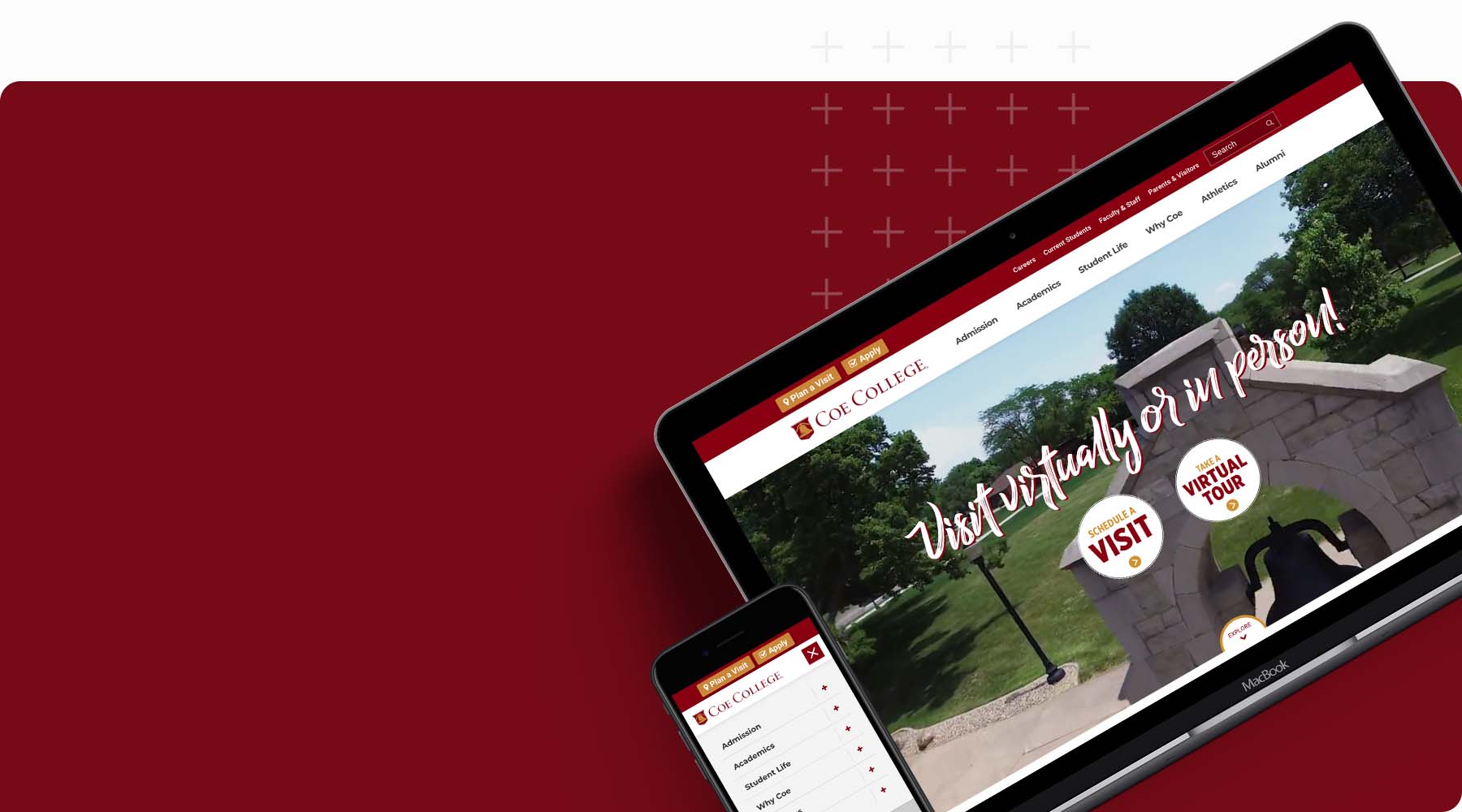 Next
Informatics' custom-designed and targeted email campaigns keep clients clicking