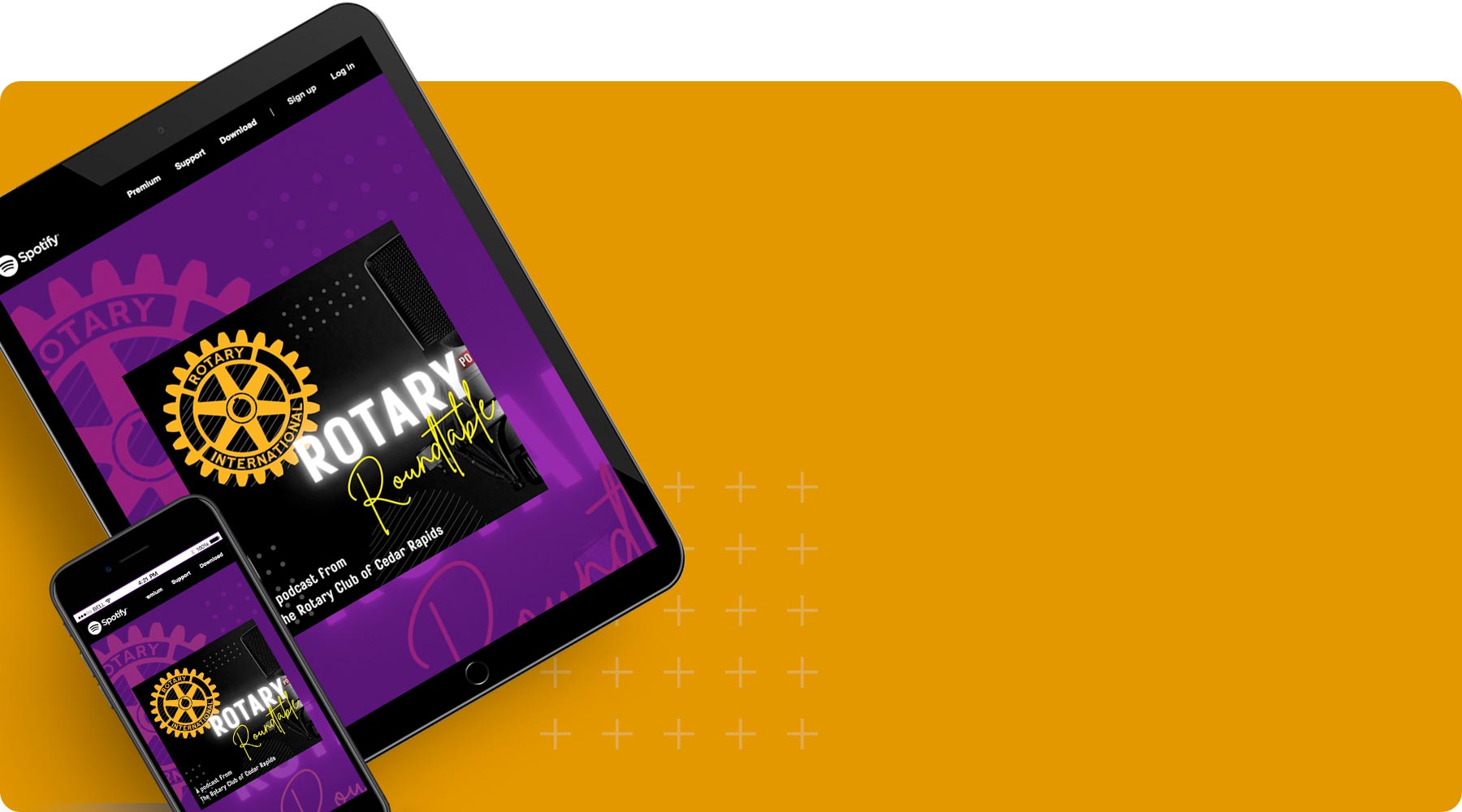 Media Production Case Study
How A Historic Club Generated 1,500+ New Media Impressions
Informatics-produced videos and podcasts bring Downtown Rotary into the modern age while honoring its hometown legacy
What We Did
Refreshed a club through great storytelling
The 115-year-old Rotary Club of Cedar Rapids, known to many as Downtown Rotary, approached Informatics with an interesting challenge as it struggled to boost recruitment: Capture the club's long and notable history, while also appealing to a new generation of business leaders.
Informatics responded with a video and podcast campaign aimed at breaking out of Rotary's own bubble via social media and YouTube. The agency organized interviews and tracked down archival footage to create a "mini-documentary" on the club's history, as well as a condensed 90-second version aimed specifically at digital member recruitment.
Informatics and club members also collaborated on a mini-series podcast, called Rotary Roundtable, capturing both young and veteran cohorts from the club on historic topics of interest, such as international projects and the admittance of women into Rotary in 1987.
The final videos (including video versions of the club's podcasts) have garnered more than 1,500 views in the first few months of release, while Rotary Roundtable attracted 150 listens in its first month, giving Downtown Rotary powerful new assets in a competitive recruiting space.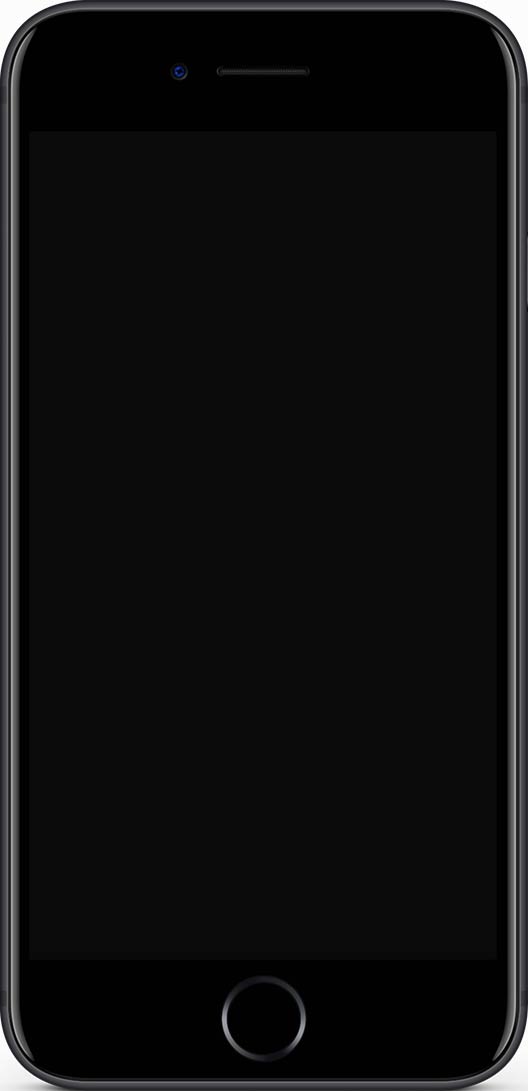 1,500+
Video views across social media and YouTube
5.2%
Video engagement rate on LinkedIn (2% average)
150+
Local podcast streams in first month of release

Website
Industry
Nonprofit
Services Rendered
Video Production
Audio Production
Drone Video
"I get regular positive feedback from our members and prospective members about our videos and podcasts and the amazing quality with which they were produced. We are also very pleased with the number of hits on social media these videos and podcasts are generating for us!"
- Jim Koch, 2021-22 President, Cedar Rapids Downtown Rotary
Previous
Hyper-targeted paid and organic social strategies move customers to purchase online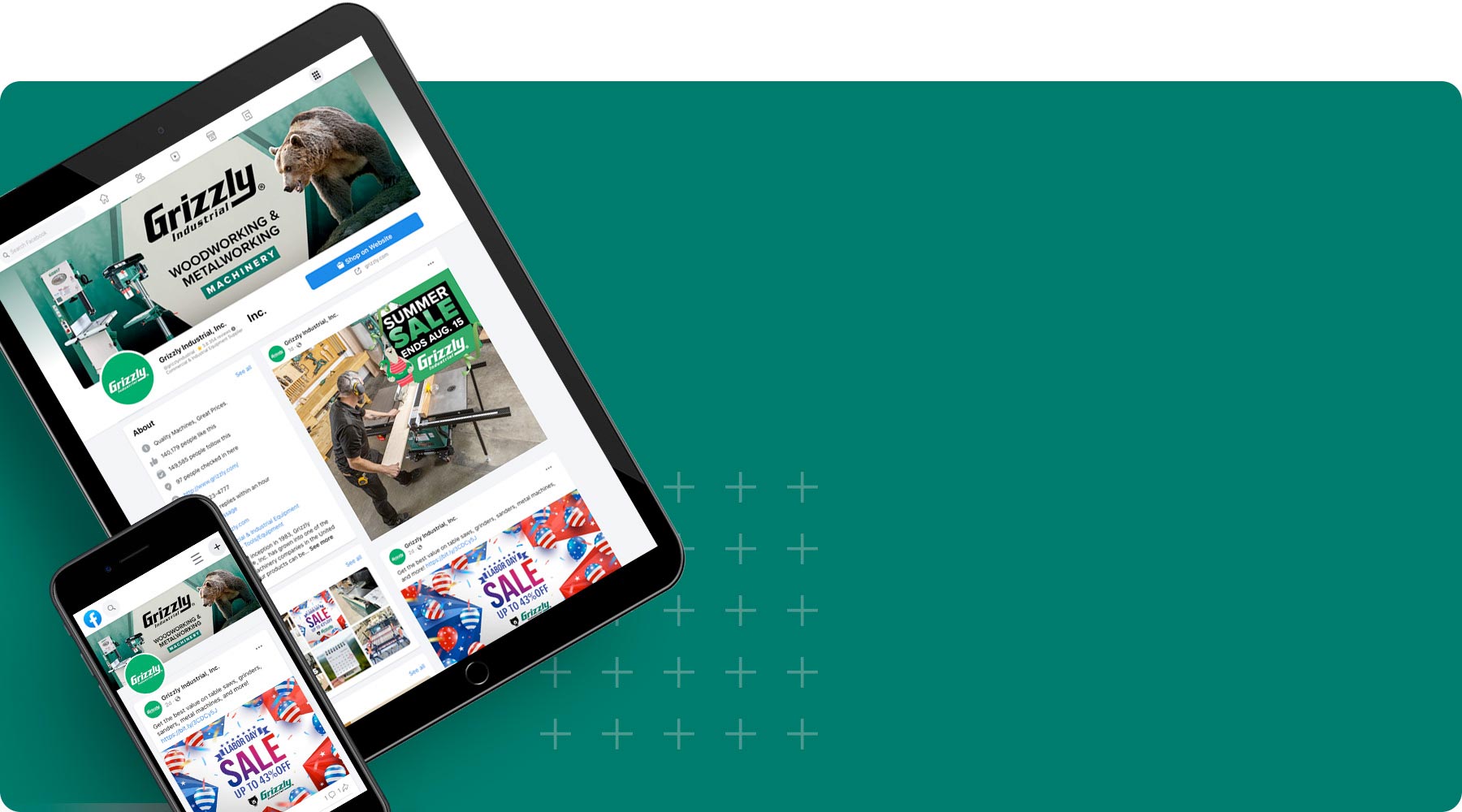 Next
A new, SEO-fueled website design invites current clients and new prospects to engage more deeply