Ready to build out your digital marketing strategy for 2023? This is a great time to reflect back on your most successful marketing initiatives from this year, and about where you want to grow in the year ahead. What would really move the needle for your company?
Here are three digital marketing concepts we're suggesting our clients focus on in 2023 as they gear up for what's next. Feel free to steal these ideas for your own use, or reach out to discuss how we can help you lay the groundwork for a successful and comprehensive marketing strategy.
1. Fix that leaky sales funnel
For virtually all of our clients brainstorming on their 2023 marketing strategy, increasing conversions is job one. It makes sense—whether it's making more ecommerce sales or attracting more email inquiries, your business lives or dies on its ability to generate leads and, eventually, sales.
Our tip: One of the most cost-effective ways to increase your conversions is to optimize your lead generation efforts.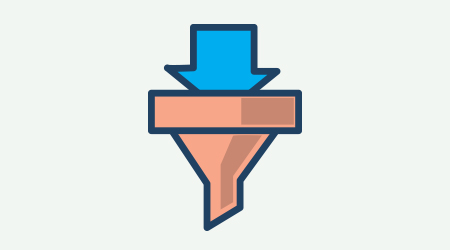 Modern marketing technology makes it easier than ever to create emails, landing pages and other pieces of lead generation content, but they aren't much good if they don't resonate with your audience in the right way, at the right time. You're throwing money at the problem without seeing the hole that still exists mid-way through.
Your next marketing strategy needs to bring your various marketing tactics and channels together into one cohesive direction that is so easy and enticing for customers that they can't help but click. The best way to figure that out is through planned experimentation and analysis.
Some of the tactics we use here at Informatics to optimize our clients' sales funnels include:
Dedicated landing pages designed specifically to funnel users to a conversion
A/B testing of content, which can help us identify the most effective messages and approaches to generate conversions
Smart CTA content that changes depending on a user's persona or point in the sales cycle to make it more clickable
Hotjar and other analytics tools that allow us to see how users are actually interacting with your lead generation messaging.
2. Get closer to your customers
Likewise, recent updates to Apple's iOS have made it harder for marketers to access data from app users. Consumers have more control over their data, and they're using it.
The exception to this rule? Brands with strong, emotional connections with customers.
Treat your customers well, give them good experiences and value, and they will be more willing to offer up their personal data.
Our tip: Focus on creating responsive, personalized experiences for your customers that build long-term relationships.
Some of the ways we might go about doing that here at Informatics include:
Personalized, value-focused emails that encourage recipients to engage with your brand and share it with others (like ours!)
Chatbots that can help visitors answer basic questions about your business and begin the sales process
Special customer-only downloads that build loyalty while also generating data
Custom surveys and ad campaigns that capture your customers' opinions and interests without involving third parties
3. Get your brand on video
Video doesn't have to be expensive or complicated or super glossy—it just has to be authentic, fresh and offer value to your customers. You don't need a ton of them, either. Start out with a few nice brand examples, and let your video presence grow organically with your brand, like our client Cedar Point Capital Partners has.
Other things to consider for 2023 include:
Instagram Reels, which can lead to more views and engagement on social media while exposing your brand to new consumers
Drone video, which can add a high-dollar look to your video project or website without the high price tag
Podcasts, which can now be captured on video and run on YouTube for a new way to reach fans on the world's second-largest search engine
Informatics' Media Services team can help map out and execute the video component of your strategy, or even just consult on your current setup to make sure it's right for what you need. Check out our own capabilities as part of our recent TOPGEAR blog series.
Building your 2023 marketing strategy doesn't have to be an exercise in frustration. Get in touch with us—we're ready to help you build a custom marketing strategy that's unique to your business goals.
---