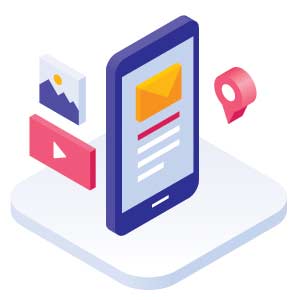 Custom Templates
Each business is unique. Our team of advanced digital marketers and graphic designers work in concert to invent eye-catching email templates that capture the spirit, voice, and style of your brand.
An email marketing strategy begins with content. Bite-sized scannable text, presented in a visually appealing layout, draws the recipient's eye, and draws their interest. Clear calls to action then drive them to your site and through your sales funnel. Because after all, you're not looking for readers, you're looking for customers.
An email marketing strategy grounded in a striking signature template will signal to your customers that they can expect quality content, consistently delivered and precisely crafted to fit their needs. And what can you expect? Industry-leading open-rates, click-through-rates, and sales.