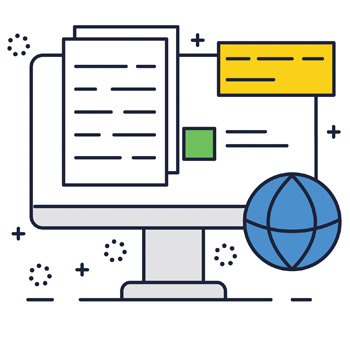 A System of Understanding
Informatics is dedicated to understanding the content of your character. A website is a shiny soapbox for your company to develop its unique voice, increasing your visibility and broadcasting your message to the digital universe.
Content management systems can be a great tool for website builders. Taking advantage of pre-built templates and drag-and-drop design tools saves hours of expensive custom coding. Those savings get passed on to our clients.
Maybe the greatest advantage of using a content management system (CMS) for your professional web design is the ease with which you can make future updates. A CMS limits your reliance on a web developer and eliminates middle-men. You can update your blog. You can add new products. You can refresh the look with new branded imagery, all without external help.
Informatics empowers you to communicate your brand message by putting the right web tools in your hands. We can help you decide which type of content management system is right for your business. Our recommendations are the result of a thorough understanding of your business' goals and an unrelenting pursuit of their successful accomplishment.