Have you ever tried to tell someone over the phone a specific URL to access? It's often difficult to communicate a page that is not one click from the homepage. That is where marketing URLs, sometimes called tiny URLs, come into play.
What is a Marketing URL?
A marketing URL is a shortened URL that is often used in marketing and print pieces to easily share a webpage with users. When a URL is shorter it is easier for the user to rekey. Here is an example of a long URL and how it can be shortened into a marketing URL:
Long URL: Website.com/about/staff/biography/jane-white
Marketing URL: website.com/jane-white
As you can see from this example, the shorter marketing URL would be easier to communicate to a user that is trying to access a specific page.
Steps to Create a Marketing URL in Concrete5 5.6
1. Navigate to the content page and select "Properties" from the dropdown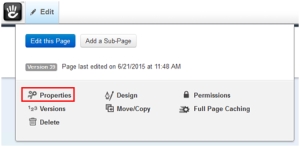 2. Select the "Page Paths and Location" tab
3. In the "More URLs" section you can add additional URLs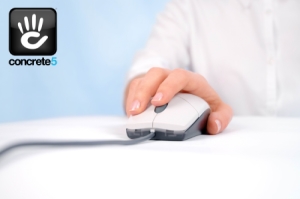 Tips for Creating URLs
Don't include any spaces. If you need a space, put a "-" in its place
Ensure they are unique
A single page can have multiple URLs. Just click "Add Path" to allow more options
4. Once completed click "Save"
For additional training tips for Concrete5 5.6, view our blog on creating SEO-friendly landing pages.
---