Google has a huge toolbox, which can make it a little intimidating when trying to link accounts and ensure that everyone has the information they need. Whether you are trying to get a new Pay Per Click team on board or give your Web Developers access to adjust your performance reports, take a look at the quick guides below to configure your accounts and start taking advantage of your Google AdWords and Analytics platforms.
Access to Analytics Accounts
It is simple and straightforward to grant permissions to the Analytics platform. But keep in mind that if you have linked your AdWords account with Analytics, this will not give users permission for both platforms. Permissions to Google platforms are set up separately.
1. Login to your account
2. Select the Admin Tab
3. Select User Management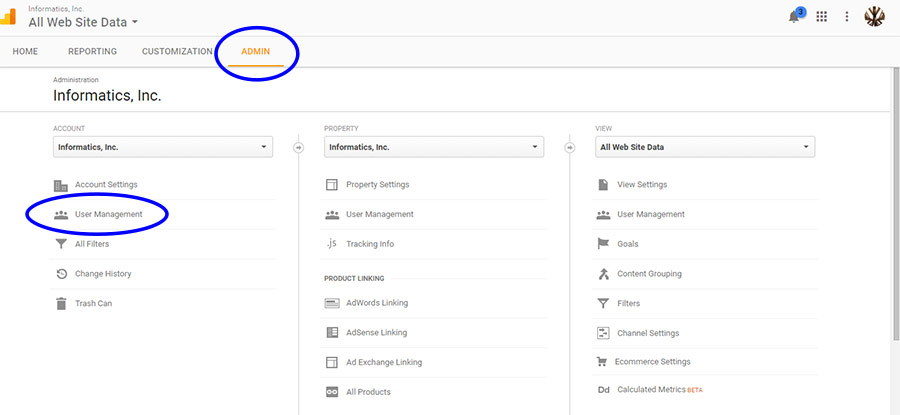 4. Enter the email address
5. Select their permission level from the Drop Down Menu
6. Click 'Add'


Access to AdWords Accounts
If you are working with an agency to optimize your AdWords accounts, you can grant them permission to access your accounts in order to view or manage your accounts. They can add you to their account if you provide them with your Customer ID which you can find at the top right corner in your account, or you can easily send an invitation:
1. Login to your account and select 'Account Settings' from the Settings icon from the top right
2. Select 'Account Access' in the left side Navigation Menu
3. Click '+ Users'


4. Enter the Email Address
5. Select the correct access level from the Drop Down Menu
6. Click 'Send Invitation'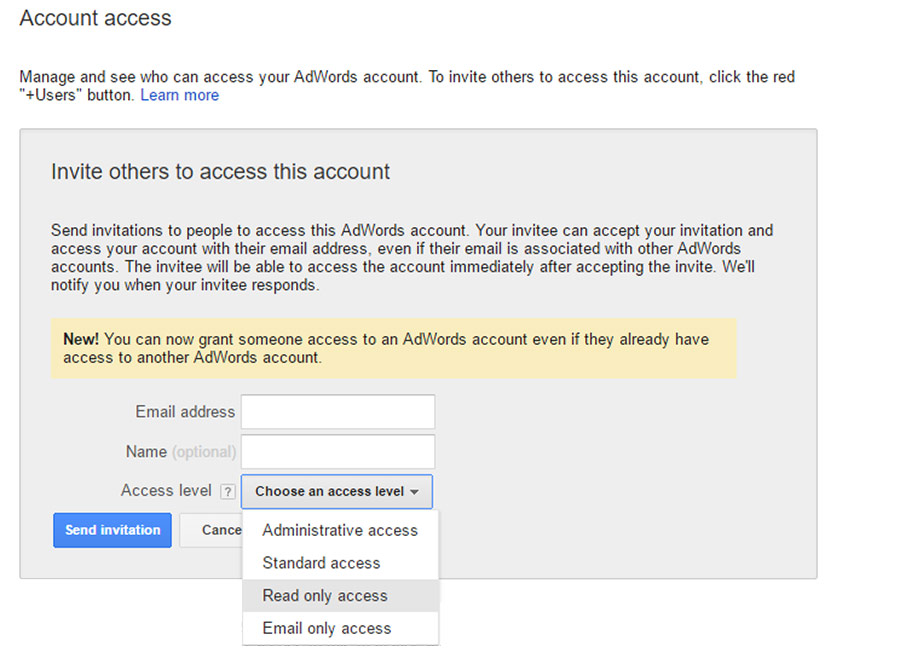 Removing Permissions
Your information is valuable and it should be protected! If the owner of your Analytics account includes a personal email address, it can cause issues when there are personnel changes. Save yourself time and hassle, by ensuring that your account is under an email address that is separate from an individual's account with a secure password. Don't forget to regularly review your account access and keep your account clean by removing any people or agencies that no longer need access to its information.
Looking for simple answers to get the most out of your Google accounts? Contact Informatics today to learn more about our training or managed services.
---