Google Analytics is a double-edged sword for many digital marketers. On one hand, it offers hundreds of fascinating features and cool reports for us to work with. On the other hand, it offers hundreds of fascinating features and cool reports for us to work with! Yes, these features and reports can be super helpful, but they can also be very overwhelming. To help you get the most of your Google Analytics, we have identified several hidden gems. We're going to help you boost interaction with funnel tracking, save time through custom dashboards, and determine ROI with campaign tracking.
Introduction to Google Analytics
Google Analytics is a free tool used to monitor the success of your website. It tracks everything from the number of website visits, to your top content pages, top website referrals, and more! Below are 3 hidden gems to help improve your digital marketing strategy:
1. Funnel Tracking
In Google Analytics, a funnel is a multi-step process, such as a form. And funnel tracking refers to the ability to follow this process and see how it performs at each step.
Common Funnel Examples:
Member Sign-Up
Donation Form
Job Application
Event Registration
Purchase of Product or Service
So, why is funnel tracking important? It allows you to track important features on your website, such as forms and sign-ups. With funnel tracking, you can see metrics on how each step is performing and learn more about where you may be losing prospects. This allows you to identify areas of improvement and make changes!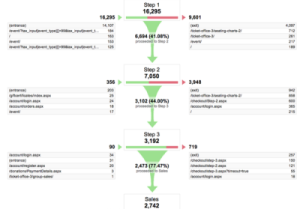 If you find that people aren't completing the funnel process, you may want to set up a goal. Google Analytics Goals are specific pages or actions you want to track, such as the final step of a form (i.e. the "Thank You" page). By setting up a goal, you will be able to see in which sections people are abandoning the process. You can learn more about setting up goals here. Goals are important because you may be missing out on leads and they can show you what areas might need updating if your forms are too complex.
2. Custom Dashboards
Another cool feature in Google Analytics is the Custom Dashboard. With this capability, you can create your own dashboard and see certain metrics on one easy-to-understand panel.
Custom Dashboards are important for 3 reasons:
They Save time
They Increase efficiency
They Offer Targeted reports
How to create a dashboard: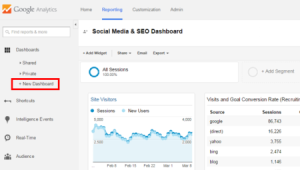 Now, under the title of your new dashboard, select "+Add Widget".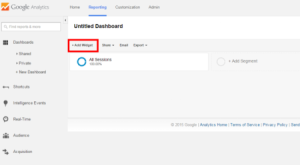 Choose what is being displayed and how it is being displayed (i.e. table, pie, timeline, etc.)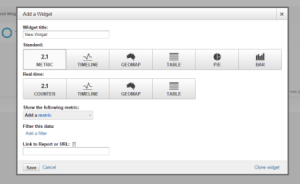 Continue to add segments until your dashboard is filled up. (Tip: You can create multiple custom dashboards. One could be for social media, while another is for web traffic).
3. Campaign Tracking
The third hidden gem we suggest you check out is campaign tracking. A campaign is any digital marketing activity including social media, videos, email, blogs, webinars, etc. Campaign Tracking is important because it helps you to determine which of your campaigns are more effective. For example, you may find that your e-newsletter is leading to more purchases than your Facebook posts. With this insight, campaign tracking also allows you to develop your future strategy, and of course, track your campaign ROI.
You can track a campaign by adding a Link Tag. A link tag is a trackable URL link and is custom to ANY campaign. For example, you can place this unique link tag in your e-newsletter and track page views, average time on page, bounce rate, and so much more from that specific campaign.
In order to tag a URL, you will need to get the Chrome Plug-In for Google Analytics URL Builder.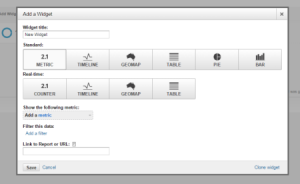 We hope theses hidden gems will help you learn more about Google Analytics and grow your digital marketing strategy over time. If you need assistance with setting up or managing your company's Google Analytics account, contact Informatics.
---