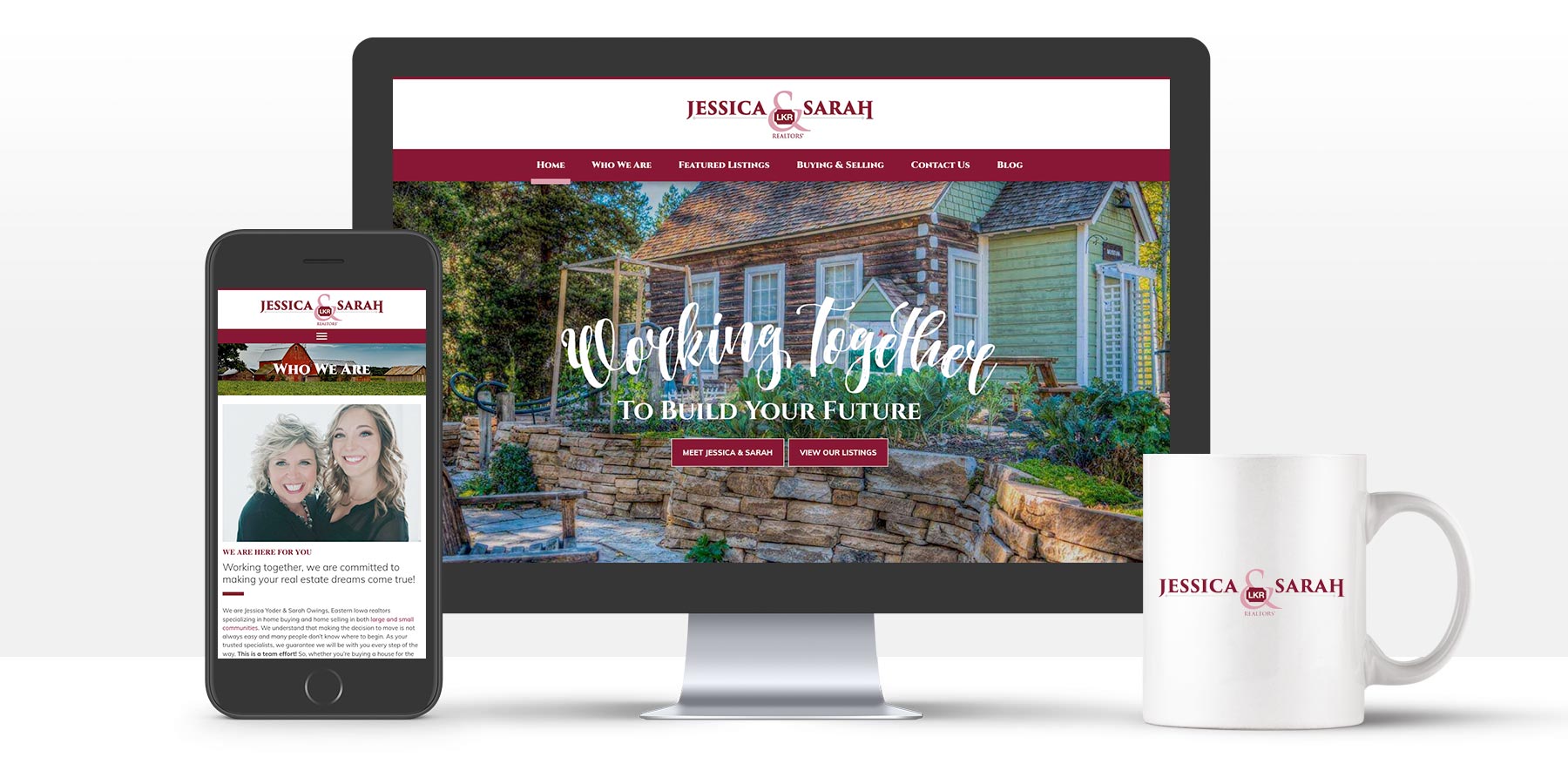 Challenge
Jessica Yoder and Sarah Bigley, licensed realtors in Eastern Iowa, were managing an outdated website and had no digital presence beyond that. They wanted to expand their online footprint to generate new leads that would result in showings and ultimately, sales.
Goals
Increase Facebook Likes to 100
Increase Monthly Website Sessions by 25%
Increase Average Email Open Rate to 15%
Ready to see results? If you would like to explore solutions like these to help boost your own organization, contact us today! Our team of marketing experts are prepared to take your strategy to the next level.Contact us for your free consultation
To help our client achieve their goal of generating new leads, we knew we had to expand their online presence and offer multiple outlets through which prospects could convert. Before implementing a robust digital marketing plan, Informatics designed, developed and launched a new website for Jessica & Sarah. Their new website is mobile-friendly, search engine optimized and includes savvy marketing features such as a blog, email subscribe popup, and community carousel. After the new site was launched, we developed Facebook and LinkedIn pages for Jessica & Sarah, through which we maintain regular paid ads and organic posting. We also launched a bi-weekly real estate blog, ongoing SEO efforts, and an email marketing campaign.
Results
Increased Facebook Likes 264% Beyond Goal
Developing and launching an optimized real estate Facebook page resulted in expansive reach.
$100 Facebook Ad Led to 3 Showings for One Home
The creation and launch of a targeted carousel Facebook ad generated three qualified leads.
Grew Monthly Website Visitors by 44%
Creating a search engine optimized website with an on-site blog led to a dramatic increase in qualified leads to the website.
Achieved Average Email Open Rate of 36.5%
After implementing a monthly email schedule, our client saw a 36.5% open rate—surpassing the industry average open rate of 13.1%.
"We have been loving all the Facebook traffic that Informatics has been helping us generate! I like that Informatics thinks of all the awesome ideas for us and the only thing we have to worry about is selling houses." – Sarah Bigley, Realtor
Informatics has helped boost the reach and brand awareness of Jessica & Sarah providing them with a significant return on investment from their website and digital marketing efforts Their trust in our team of experts has allowed us to help them achieve their goals. Through website development, SEO, social media, blogging and email, we have been able to increase their online presence and generate new leads.
Results speak. Put our digital marketing expertise to the test with your own goal-oriented strategy. Contact Informatics Inc. to get started!
---